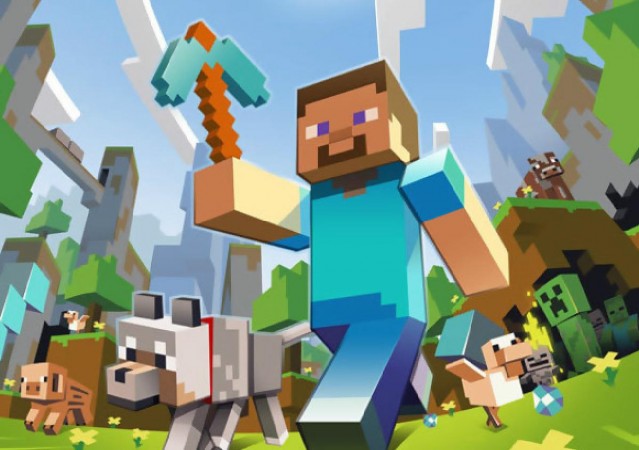 Mojang has released a new snapshot 15w42a for Minecraft, the creative building block adventure video game.
The post on the website goes on to explain the changes that will be brought in as a result of this new snapshot. The new snapshot will add new treasure enchantments, improve speed and boat handling, fix bugs and more.
Mojang goes on to say that snapshots could corrupt their world and they need to take backup and/or run them in a different folder from their main worlds.
It also gives players a guide on how to get snapshots. Here is the guide:
Open launcher
Press "New Profile" button
Call "snapshots"
Check the box that reads "Enable experimental development snapshots" and save it.
If the players want to teturn to the normal version then they can select it in the dropdown of the launcher. But, the players have been cautioned to take a backup of the world or to run the game in a different folder.
Below is the list of changes that snapshot 15w42a will bring to the game:
Added two new "treasure" enchantments: "Frost Walker" and "Mending".
Treasure enchantments cannot be created, only found.
"Frost Walker" enchant leaves a path of frost (new block) behind you, when walking across water.
"Mending" enchant allows items to stay durable, at a cost.
Improved speed & handling of boats.
Added new cost to using brewing stands.
Fixed a bunch of bugs.
Optimised a bunch of plugs.
Drank from a bunch of jugs.
Meanwhile, Minecraft story spin-off from Telltale Games titled Minecraft: Story Mode has been termed a "blocky mess" in a PC Gamer report. The report added that though the game had good voice acting, this project was now impressive, the world in Minecraft: Story Mode has a "static" world and has great many technical flaws and the loosing progress after the game crashed. The report adds that the first episode did not have anything great to offer apart from a cute pig.