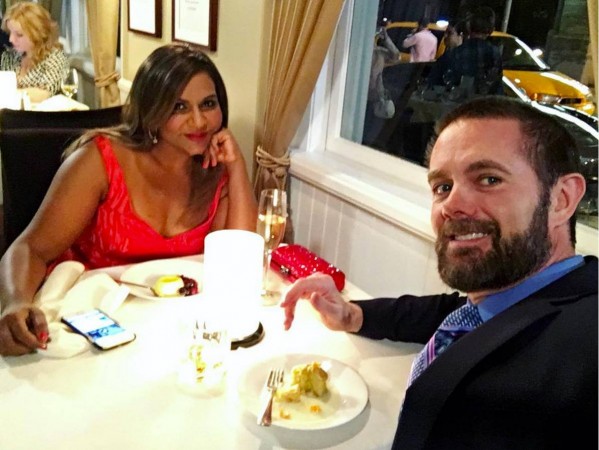 Fans of "The Mindy Project" have been waiting anxiously to see who Mindy (Mindy Kaling) ends up choosing after both men in her life practically told her that they loved her. Although the wait for Season 5 is quite torturous, it is understood that the love triangle will be solved pretty early in the season.
"The Mindy Project" Season 5 is set to premiere on Tuesday, Oct. 4 and it is expected to be more bizarre and trippy than ever before because Mindy is becoming a man. No, the sex positive full-bodied OB/GYN who has an a—that won't quit is not getting a sex reassignment surgery, she is merely going to have an episode of "Freaky Friday."
It is understood that Mindy will have a very sexist encounter and have an "If I Was Born a White Man" moment, which is coincidentally also the name of the episode. "I love the idea that something happens to Mindy that is really sexist, and then she wakes up the next morning as a white man," the show's creator Kaling told during the Television Critics Association summer press tour.
Considering "The Mindy Project" is a show which sees Kaling's actor friends regularly, fans can hope to see a Caucasian comedian of Kaling's age bringing the White male Mindy to life in the next season. Another role to be filled in Season 5 of "The Mindy Project" is that of Mindy's paediatrician, which will be played by "Saturday Night Live" alum Nasim Pedrad.
Also Read: See touching photos of 'Switched at Birth' cast as they say goodbye
Fans can also look forward to see Kaling's BFF and producer of the show, BJ Novak return for a "juicy little arc." It is understood that despite not being a part of the main cast, Messina will still have a huge role in the series, he is after all Mindy's baby daddy.
Regardless, it is a little hard to root for him, when we know that Danny slept with Mindy in the Season 4 finale despite being engaged to another woman. More importantly, Jody (Garret Dillahunt) has been nothing but amazing to Mindy in the last season, even buying an entire apartment for her. How can you walk away from that?
Regardless, Kaling has promised that the love conundrum will be resolved early on. May be, Novak's Jamie may have some role in helping Mindy find closure with these men. You will have to wait till Oct. 4 to learn the truth. Meanwhile, let us know who you think Mindy should date by voting in the poll below: