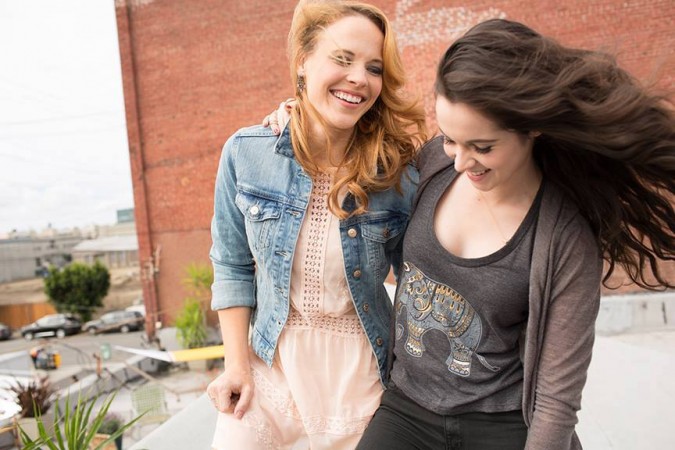 We knew that the wait for "Switched at Birth" Season 5 would be long, but it was also just confirmed by the show's creator Lizzy Weiss. She has announced that the show will return on Tuesday, Jan. 24. Yes, that is January of 2017 and as expected, the upcoming season would be the last one in the Freeform series, which probably also explains the change in air date from Monday to Tuesday.
The last we saw, Bay (Vanessa Marano) and Daphne (Katie Leclerc) were interning happily in China when they got a call from home asking them to go back home ASAP. Now, the question as to what that call was about, has been giving "Switched at Birth" fans nightmares for almost 10 months now, but the showrunners have still not let out any clues regarding the same.
However, Weiss has promised that fans will have some answers in December, when the trailer for "Switched at Birth" Season 5 will start rolling out. It is understood that the final season, which will only feature 10 episodes, will tie up quite a few loose ends and that Natalie Taylor's "Fight On" becomes the background of an iconic scene in the final season.
Also Read: Celebs congratulate Rio Olympics winners
Here's a #SwitchedatBirth Season 5 preview: we use Fight On by @NatTaylorMusic in a big moment & I'm listening to it all the time now

— Lizzy Weiss (@Lizzy_Weiss) June 1, 2016
It is also understood every cast member and writer, even those who did not have to come to work, visit the sets on the finale day of shooting. This shows that all the cast and crew of "Switched at Birth" were as much of a family to each other as the characters were on screen.
To our fans... pic.twitter.com/uQZkY1TCVe — Lizzy Weiss (@Lizzy_Weiss) April 19, 2016
Celebrating the last season on "Switched at Birth" Weiss shared a few other touching photos from the sets of Season 5, check them out here:
We recreated a #SwitchedatBirth photo from the pilot in 2010 to series finale in 2016. https://t.co/jdvd9qeEZWpic.twitter.com/nPyVZa2KHx

— Lizzy Weiss (@Lizzy_Weiss) June 27, 2016
The sound mix for the final #SwitchedatBirth where we listen to every line, note & chirp to make sure it's perfect. pic.twitter.com/SqGQ5RQBXQ — Lizzy Weiss (@Lizzy_Weiss) May 26, 2016
I brought a special guest to help me edit the series finale of #SwitchedatBirth. (He loved it.) pic.twitter.com/olCeb1elkk

— Lizzy Weiss (@Lizzy_Weiss) May 2, 2016
I HAVE NEWS! The 5th & final season of #SwitchedatBirth - including our 100th episode - airs Tuesday, January 24th! pic.twitter.com/gwZGHFIqaX — Lizzy Weiss (@Lizzy_Weiss) August 4, 2016