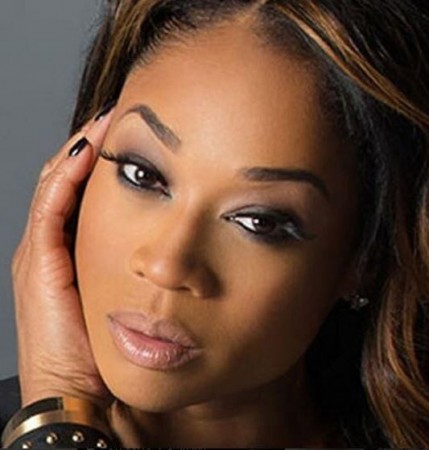 "Love & Hip Hop: Atlanta" cast member Mimi Faust has shot to fame after the sex tape with boyfriend Nikko Smith was released online, but her co-stars are jealous of the couple for being in the limelight.
The producers of show has shown support to the couple Faust and Smith, but the other cast members of the show claimed to be "embarrassed" by Faust's racy porn video.
"Real talk, they're jealous of the fame she's getting off it, but they don't have the balls to do one themselves. This came out of left field. Like, Mimi dropped a bomb and it exploded big time," a source close to Love & Hip Hop: Atlanta star K. Michelle told Hollywood Life.
"K. was mortified but at the end of the day, it's Mimi who has to live with herself. Sometimes though, there are things more important than money. But more power to her," another source told the news website.
The video, which is sold to porn giant Vivid Entertainment, has invited criticism from Faust's fans. Initially, she didn't reply to any of the messages, but on 16 March she posted a photo on Instagram with message, "If you don't pay my bills, than shhhh".
Faust shot to fame when the trailer of her sex tape "Mimi & Nikko: Scandal in Atlanta" with boyfriend and raunchy photos went viral online.
The video was apparently sold to the website for undisclosed amount. However, there are reports that Steven Hirsch paid $100K to the couple and signed the deal.
Hirsch believes that the video will be a huge blockbuster and better than "Backdoor Teen Mom" starring Farrah Abraham.
"After doing some research, I realized just how big both the show and the tape could be. It was a struggle to ultimately get the deal done, but we did. And this tape will be huge. Massive," he told the news website.
When asked whether it will beat "Backdoor Teen Mom," he replied, "Early indications are that this will be a huge blockbuster. Sky's the limit."
Photo credit: Twitter/@MimiFaust
(ED: AJ)