As the sugar industry reels from production outstripping demand for the fifth year in a row, local sugar mills are liquidating their stock at a discount to pay cane farmers, as they await a government funded export subsidy.
Local producers like Shree Renuka Sugars Ltd, Balrampur Chini Mills and Bajaj Hindustan are looking at deepening loss, even as local price hits a 4-1/2 year lows.
In a well supplied world market, Indian sugar is expensive, compared to low cost producers Brazil and Thailand.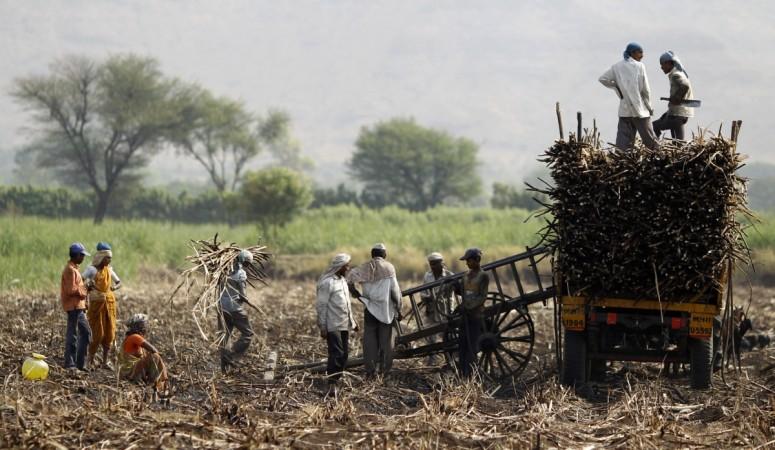 India is the world's second-biggest sugar producer and exported more than one million tonnes of raw sugar in 2014. However, the current season beginning 1 October 2014 has seen negligible export.
Bombay Sugar Merchants Association (BSMA) president Ashok Jain berated that mills have no choice but to pay the farmers on time, as asked by the sugar commissioner. With the local demand for sugar remaining subdued, no alternative is available, he added.
Cane Pricing
Annually, the Centre and the state governments fix the price at which mills can procure cane from the farmers. Over the last five years, cane prices has recorded a growth of 65%, even as sugar prices sank by 8%.
This week witnessed co-operative mills from Maharashtra sell sugar at Rs 2,460 per 100 kg, the lowest level since August 2010. The state is the largest producer of sugar in the nation.
"Cost of production is higher than current sugar prices. Mills are not able to pay the stipulated cane price," Maharashtra State Co-operative Sugar Factories Federation managing director Sanjeev Babar told Reuters.
He noted that while exports could help bring down the stockpile, even as prices improve, the government is delaying the subsidy announcement.
Sugar Subsidy
Last year, the government provided Rs 3,300 a tonne in subsidy, helping export of raw sugar. India is likely to offer a subsidy of Rs 4,000 this year, according to sources close to the matter.
However, Prime Minister Narendra Modi's cabinet is yet to approve the proposal, which might result in India's export dropping by 50% from a year ago.
Mills have taken to liquidating sugar at whatever prices they are being offered, only to be able to pay for cane supplies, said Balasaheb Patil, chairman of Sahyadri co-operative sugar factory.
Estimates suggest that the country is likely to see sugar production stand at 26 million tonnes in the current season, an increase by 4% on earlier estimate.
Local demand is expected at 24.7 million tonnes.
With the inventory adding up, prices are unlikely to increase if exports do not pick up, BSMA's Jain said.