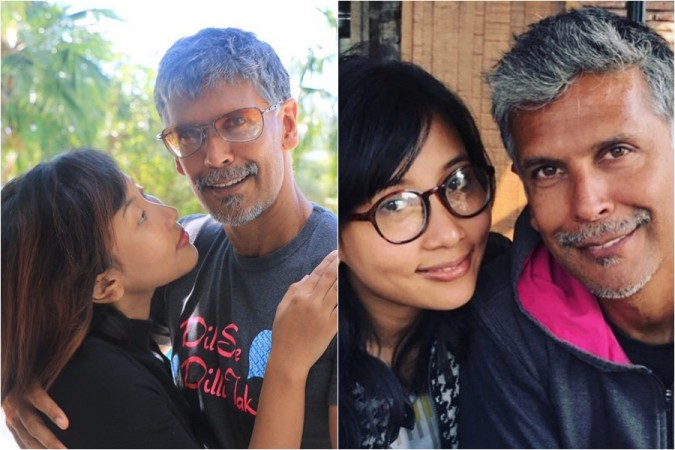 Milind Soman, the 52-year-old actor-turned-fitness enthusiast, has always been in the news for dating 23-year-old Ankita Konwar (actual name Sunkusmita Konwar). The couple has now successfully completed four years of togetherness and is currently celebrating their fourth anniversary.
Despite getting trolled numerous times on social media, Milind has never shied away from sharing his intimate moments with his girlfriend on online platforms.
And yet again, he shared a blissful selfie with the love of his life on Instagram and wrote, "4th anniversary ! #AirportRomance."
Ankita Konwar aka Sunkusmita Konwar also took to her Instagram to showcase her love to her man with whom she has been going strong for four years.
Sharing a beautiful selfie with Milind, she wrote, "My one and only ❤️❤️ #followyourheart #lovethisguy #yearsafteryears."
As Milind's relationship with the girl who is about half his age completes four years, his fans are sending congratulatory messages on Instagram and are now urging the couple to get married soon.
A user also expressed his desire to see Milind and Ankita's children running with them in a marathon while another user came up with a typical Indian parents advice, "Shadi Kar lo (get married)!"
As per the reports, Ankita aka Sunkusmita has been working with Air Asia as a cabin crew executive since 2013. She hails from Guwahati, Assam and is also a Marathon lover like him.