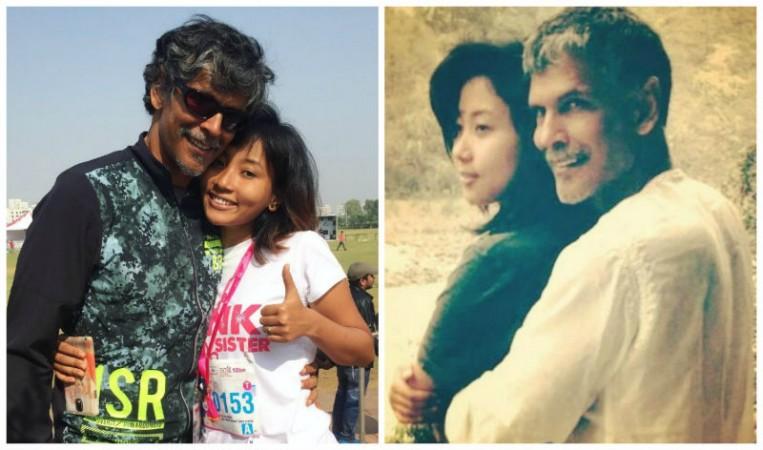 Milind Soman was much talked about some time ago when the news of him dating a girl almost half of his age broke out. Now, the former super model is likely to grab headlines again as there are reports that Milind and Ankita are all set to tie the knot soon.
Milind has reportedly met Ankita's family in Guwahati recently, and with consent of all, they have now decided to get married in 2018.
Milind reportedly planned to attend Ankita's little nephew's birthday, and also to meet her family at the same time.
"Milind timed his visit to coincide with Ankita's nephew's birthday, so he could meet her friends, family and relatives, who were in attendance. Now that the love birds have the family's blessings, they will solemnize their relationship in 2018," SpotboyE quoted a source as saying.
Milind is 52 years old, and his girlfriend is reportedly just 23, and that might make one wonder if the girl's family readily accepted their relationship, and wedding plans. Well, the answer is they agreed only after meeting the handsome hunk.
"Ankita is almost half of Milind's age. The massive age gap was an issue for Ankita's family but now after having met Milind, they are ready to ignore the age factor," the source added. Well, looks like Milind's charm impressed Ankita's family too in just one meet.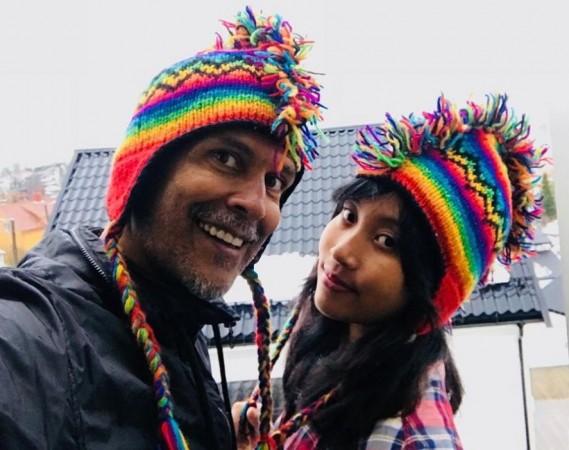 Earlier Milind was vehemently trolled for dating a girl, who was then rumoured to be just 18 years old. However, later it turned out that she is around 23-24 years old. But that did not cease the trolls on social media. Nonetheless, Milind and his lady love had remained indifferent to the negative comments, and he kept posting their adorable pictures on Instagram.
If the report of Milind and Ankita's wedding is true, this will be the fitness enthusiast's second marriage. He had earlier tied the knot with actress Mylene Jampanoi in 2006, but the couple divorced after three years.
Milind current girlfriend Ankita, a cabin crew executive in Air Asia, hails from Guwahati in Assam and is also a Marathon lover like him.