From Miley Cyrus' secret marriage to her pregnancy, there have been a lot of rumours in the air lately about the Malibu hitmaker's personal life.
Recently her Thanksgiving tweet sparked speculation about the songstress being pregnant which apparently drove her so crazy that she took to Twitter to retweet the picture and addressed all the rumours.
Also read: Miley Cyrus pregnant? Malibu singer has a hilarious response to the baby bump rumours
She wrote: "RUDE!!! Not pregnant just eating a s— ton of tufurkey."
Even after that, Hollywood Life reported that the Wrecking Ball singer wanted to get 'pregnant ASAP' with fiance Liam Hemsworth.
An insider reportedly told the website, "Miley's totally ready to start a family with Liam."
Although she did not appreciate the speculations that she was pregnant "because it is something she has thought about for a while that hasn't happened yet."
The source reiterated: "She wants to be married, she wants to start a family but Liam isn't 100% ready for all of that just yet. She can only hint about it so much."
Hence those kinds of baby bump rumours have driven her crazy "because she would want nothing more than for those rumours to be true."
"Miley is just waiting for Liam to be just as ready as she has become. She knows that it is all in time but if it was up to her, she would love to speed up the process," the source also told Hollywood LIfe.
But as usual, Gossip Cop exposed the truth behind all these speculations and claimed that the insider's statement is entirely fabricated.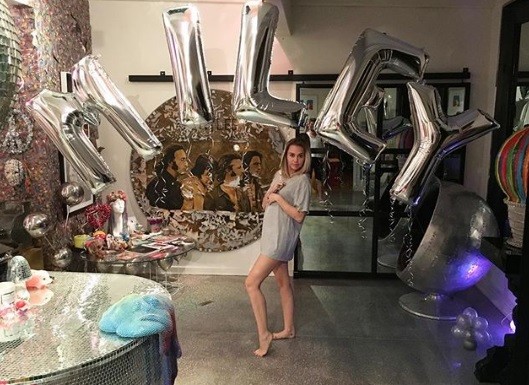 Given that, the Hollywood Life's report looks contrary to its own insider's statements. While Miley herself rubbished all the pregnancy rumours on Twitter during Thanksgiving, how is it possible that she told the insider about her willingness to get pregnant?
Besides this, the songstress clarified in a radio interview a few months back that she is in no rush to have kids. Talking to 104.3 Myfm, Cyrus said, "No, I love pigs more than kids, to be honest."
Thus it is quite clear that the story about Cyrus wanting to "get pregnant ASAP" and "have babies with Hemsworth" is entirely made up.