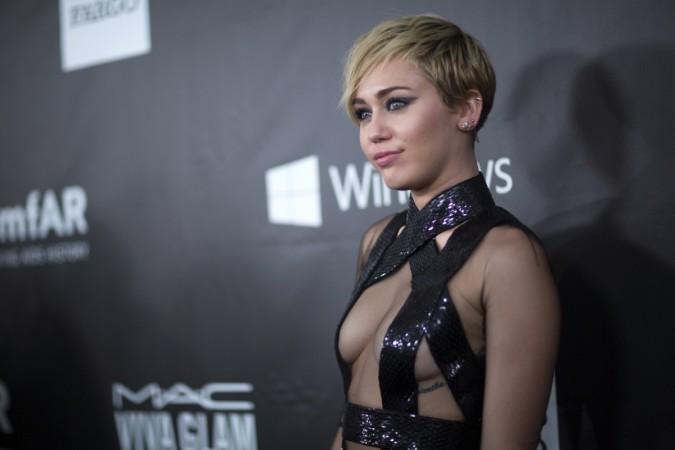 Miley Cyrus is known for her lack of inhibition and therefore it wouldn't surprise many that the upcoming issue of V Magazine features risque pictures of the singer.
The pictures, from various stages of her "Bangerz" tour, appear in the "Diary" section of the magazine, and are accompanied by a text that reads: "From Los Angeles to Helsinki to Argentina, Miley Cyrus has taken the planet by storm with her sold-out Bangerz tour. Her best friend, Cheyne Thomas, has been with her every step of the way. Here they share private Polaroids from their travels together."
A sneak peek of the photographs, which have since gone viral, shows that Cyrus' off-stage antics were as scandalous as her on-stage ones, which saw her riding a hot dog in barely-there outfits.
The magazine will be in stands on 15 January, and it remains to be seen how her current boyfriend, Patrick Schwarzenegger, will react. But if a HollywoodLife source is to be believed, the 21-year-old is cool with Cyrus' unique ways of expressing herself.
"He knows what he signed up for dating Miley. She wouldn't like him if he didn't accept her for who she is and he is totally OK with what she does to express herself," the source said. "He is with her on everything she does, as long as she doesn't get hurt he is totally down with everything."
But the same cannot be said for Schwarzenegger's parents, as several reports indicate that they are not happy with son's new partner.
It is worth noting that Cyrus' former beau Liam Hemsworth broke up with her after her racy behaviour in 2013 made her the talk of the town. Reportedly, Hemsworth started feeling ashamed for her, and he was "mortified" when Cyrus started grinding all over Robin Thicke at the 2013 Video Music Awards.
"Her racy new look and attitude isn't exactly what he signed up for," a HollywoodLife source said at the time. "Her VMA performance absolutely mortified him and he couldn't be more embarrassed. He doesn't really see anything sexy about what she did on stage."