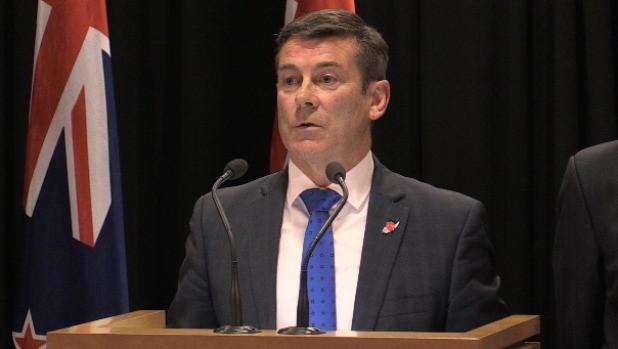 After United States President Donald Trump and Australian Prime Minister Malcolm Turnbull announced that their countries will replace their guest workers' visa with a stricter one to welcome only highly skilled applicants, New Zealand has also followed suit.
New Zealand's Minister of Immigration Michael Woodhouse on Wednesday. April 19, said he was taking a "Kiwis-first approach to immigration", echoing Trump's "America first" motto. Turnbull on Tuesday, April 18, had also made statements to the same tune, saying that his aim is to put "Australians first" in his country.
Migration and immigrant work visas have emerged as one of the hot topics for the general election in New Zealand scheduled for September 23, 2017.
"These changes are designed to strike the right balance ... and encourage employers to take on more Kiwis and invest in the training to upskill them," Woodhouse said in a statement.
Reports said the changes which will be introduced in the country's migrant visa will include: minimum income requirement, which will make it even more difficult for the visa holders' family members to join them. The reports also said the visa reforms will also limit the seasonal workers' stay in the country.
Under the new reforms, the employers in New Zealand would need to provide a minimum income of NZ$49,000 (€32,000) for anyone entering on a prioritised "skilled" visa.
PM Turnbull took a cue from the US President Trump's H1-B visa reforms, and announced on Tuesday that the Australian government will replace its popular 457 visa programme with a new version.
Turnbull said the new version of the 457 visa programme, largely used by Indians, will only recruit the "best and the brightest in the national interest."
Trump signed an executive order on Tuesday to overhaul the current H1-B visa system to end the purported visa 'misuse' by many employers who replace American workers with low-paid foreigners. The US H1-B visa is a non-immigrant visa that allows the firms to hire foreign workers in specialised occupations.
Trump issued the 'Buy American, Hire American' executive order on Tuesday in Wisconsin, stating that the order will tighten guest worker visas like H1-B, and would also require American agencies to purchase more products and services from US companies and workers. Trump signed the order after visiting a tool factory at Kenosha, Wisconsin, in the Chicago-Milwaukee industrial corridor.