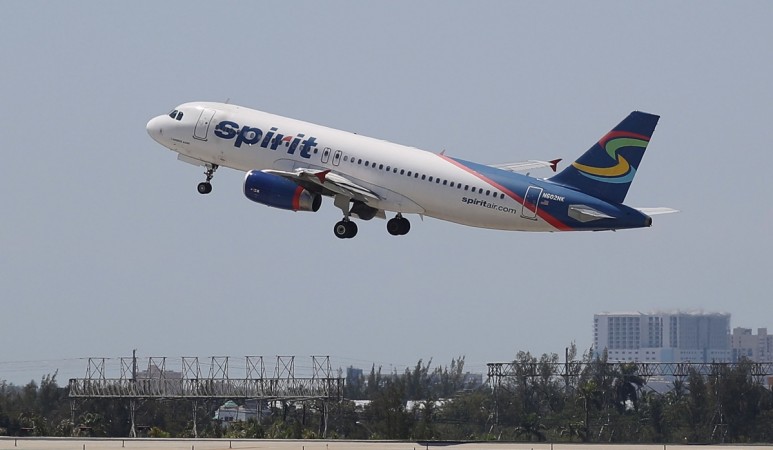 A 34-year-old Indian man on board a US flight was arrested by federal authorities in Michigan after a woman accused him of sexually assaulting her while she was asleep. The man, Prabhu Ramamoorthy, was seated between the victim and his wife onboard a Spirit flight from Las Vegas that landed in Detroit on January 3.
The 22-year-old victim complained about the sexual assault as soon as she woke up to a flight attendant, the criminal complaint said. Ramamoorthy was arrested as soon as the flight landed. The criminal was reportedly living in the US on a temporary visa.
Also Read: 'Possessed' airline passenger causes mid-air crisis, captain forced to make emergency landing
Recounting the events that conspired mid-air, The Washington Post reports that the victim had occupied the window seat, the assaulter sat next to her while his wife sat beside him. When she woke up, she found her pants and shirt unbuttoned with the man's hand inside her pants.
Federal prosecutor Amanda Jawad said Ramamoorthy stopped his act as soon as the victim woke up. Sharing their side of the story, two flight attendants told federal investigators that the victim was crying and her shirt was untied. They also noticed her pants were unbuttoned.
Responding to the situation, the attendants offered the woman a different seat and kept her in the back of the plane. While the onboard crew was talking to the woman, Ramamoorthy's wife came to the back to see what was going on, Jawad said.
The incident was reported at about 5.30 am, 40 minutes ahead of the flight landing, Jawad said. Ramamoorthy was arrested after the plane landed, according to court documents.
When asked for a statement, he said that he had taken a pill and fallen into a deep sleep, Jawad said. In the statement, he also added that he hadn't done anything apart from learning from his wife that the 22-year-old woman was sleeping on his knees.
The wife drew the same story similar story and she added that she approached the flight attendants attempting to change their seats. But the "flight attendants did not report that anyone asked them to change seats other than the victim," Jawad said.
Ramamoorthy provided "conflicting reports," about the incident. The magistrate found the case "very unusual" and ordered Ramamoorthy to be held after Jawad argued the assaulter posed a potential danger to people around him.
Ramamoorthy's lawyer, Richard O'Neill, offered to turn over his client's passport. "There have been no allegations from anywhere that his behaviour has ever been inappropriate prior to this incident," O'Neill said. "I have a hard time with some of these allegations, but that's what a trial is for."
Stephen Schuler, a spokesman for Spirit, said that it was cooperating with law enforcement on the incident.