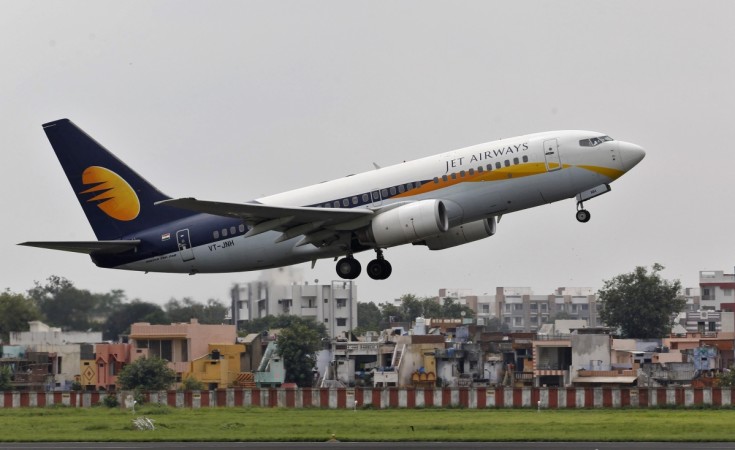 Here's a news that could turn your mid-air scares into reality. Following last month's incident where a Jet Airways flight from Mumbai to Brussels plunged 5,000 feet in altitude while flying over the Ankara airspace in Turkey, the aviation regulatory body conducted a training audit of Jet Airways revealing that more than 130 pilots with inadequate training were flying planes on expired licences.
Based on the audit report, the Directorate General of Civil Aviation (DGCA) has issued show-cause notices to the airline, and the pilots asking why their licences should not be cancelled or suspended based on the recent findings.
"Another show-cause notice will be issued to CEO Cramer Ball on why action should not be taken against Jet Airways for the lapses," Hindustan Times quoted a DGCA official.
For lack of supervision and carelessness in abiding by the flight operations regulations, DGCA has ordered action against airline's chief of operations for allowing pilots to fly planes without adequate training. It has also ordered action against senior pilots-cum-trainers while asking for some of them to be removed.
While DGCA has ordered the removal of Jet Airways' chief of training for "lack of supervision of flight crew training and permitting release of flight crew for flying duties without corrective training," it is taking action against former chief of training too.
DGCA is said to have detected inefficient training system within the airline, revealing that B-777 pilots were given training for 25 knots crosswind landings when the set limit was 38 knots, according to an Asian Age report. It is said to pose greater threat to the plane's safety when the pilots trying to land above 25 knots without correct training.
The regulatory body conducted the audit on the airline's pilot training after a Jet Airways flight dropped almost 5,000 feet over Turkish airspace on August 12. The pilot was taking a controlled rest, according to the global airline rules, and the co-pilot was reportedly busy on her tablet when the incident occurred.
The investigation into the matter is underway and in the meanwhile both the pilot and the co-pilot have been grounded till further probe.