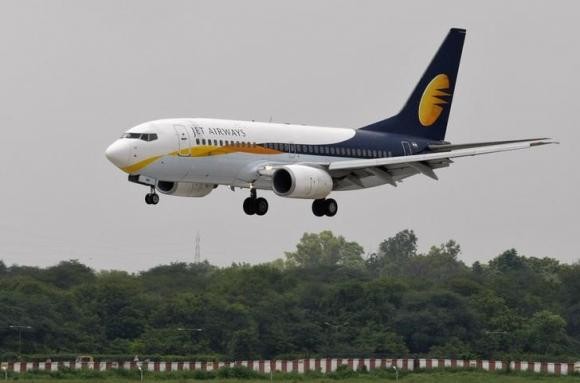 In yet another alarming incident in the country's aviation sector, a Jet Airways flight from Mumbai to Brussels dropped 5,000 feet in altitude by accident, while flying over Turkey on Friday.
And it has now emerged that the flight commander, before going for a nap, had handed over control of the cockpit to his co-pilot. But she was reportedly busy on her tablet and did not realise that the jet lost altitude.
Jet Airways Boeing 777-300 ER, operating as 9W 228, on flight to Belgium's capital Brussels from Mumbai, descended 5,000 feet over Turkey's capital Ankara.
The incidents of flights losing control because of sleeping pilots is not new to India. However, the latest incident is a little different as the tech savvy co-pilot, who was so indulged in her tablet that she failed to notice the flight falling down the designated altitude by 5,000 feet.
The situation was finally brought to her attention by the Ankara's Air Traffic Control (ATC), asking her the reason for the flight's fall from the assigned level of 34,000 feet to a level at which several other aircraft have been given routes.
On ATC's notice, the co-pilot woke up the commander who then put the plane back to its assigned level. The commander was taking a "controlled rest", following the global airline guidelines for long flights.
The ATCs in Europe are said to have become extra attentive on the flights' path due to increased flight frequency as most of the airlines have diverted their routes from Ukraine and Iraq to Turkey's airspace, due to disturbances in both the regions.
The incident happened on Friday but Directorate General of Civil Aviation (DGCA) joint director Lalit Gupta was only informed on Tuesday, by an anonymous informant over SMS, while the pilots were supposed to report the incident soon after it occurred.
Following the information the DGCA summoned, the commander and the co-pilot have been grounded grounded, till the investigation is over.
The DGCA is said to have appointed a team for an internal inquiry as the co-pilot claimed she did not realise that the aircraft descended from its designated level.
"Was some button pressed wrongly and what was the co-pilot doing - whether she was watching something on the tablet or she too had dozed off - needs to be probed," The Times of India quoted a senior DGCA official.