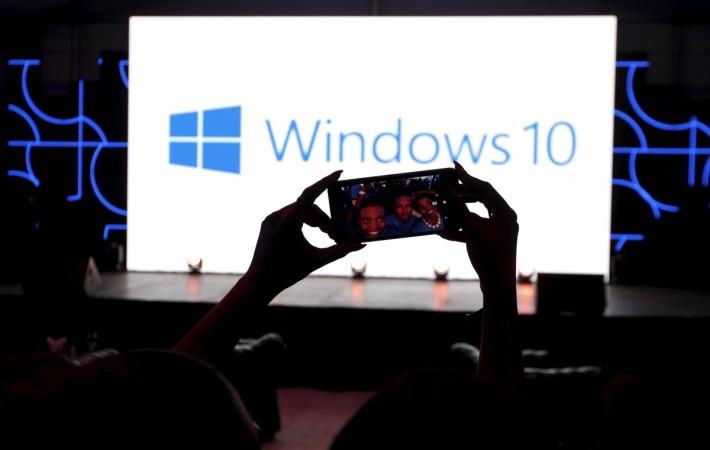 Microsoft released the Windows 10 PC software on July 29, 2015. On the very same day, the Redmond-based company announced to offer free upgrade to all qualified Windows 7 or Windows 8.1 devices for a period of one year.
All those who procrastinated to install the Windows 10 up until now, you have few hours left to get it for free, as the Microsoft's promotional upgrade programme is said to end on Saturday morning at 5:59 a.m. EDT/2:59 a.m. PDT (3:29 p.m. IST)
Two reasons why you should install Windows 10 right way:
Windows 10 OS doesn't come cheap:
If anybody misses this opportunity, be ready to shell out lots of bucks. Even the starter Windows 10 Home package costs $119 and the Pro version will set you back by $199 in the U.S. In India, it's a bit more expensive. The two versions cost Rs. 7,999 and Rs. 14,999, respectively. So, it's better to log in to respective regional website of Microsoft Windows and apply for free upgrade, before it's too late.
Free anniversary upgrade update:
People who upgraded their PCs with Windows 10 are guaranteed to get free Anniversary update, which is said to come with numerous features, including login to apps, security updates for Windows Hello lockscreen, enhanced stylus support, improved Cortana voice-assistant feature, background music, improved UI, Microsoft Edge extensions, Windows Ink (for Stylus-enabled PCs), dark themes, tablet mode (for all-in-one PCs), and Windows 10 apps (including Cortana) integration in to Xbox One. It is expected to get rolled out to all PCs, tablets and phones from Aug. 2.
How to install Microsoft Windows 10:
Step 1: Go to the official Microsoft web page and download Windows10Upgrade.exe (HERE) application
Step 2: When the download begins, select download option - Open when done or just click the Windows10Upgrade.exe file to launch the app.
[Note: once the upgrade app is launched, it will check whether the system has enough space and verify hardware requirements]
Step 3: Once the upgrade app is satisfied with computer hardware, it will guide you on how to install. Follow the instruction as the app says.
[Note: Since the Windows 10 OS is a large file, it will take at least one hour if not more depending on the speed of the internet, for more information, click HERE]