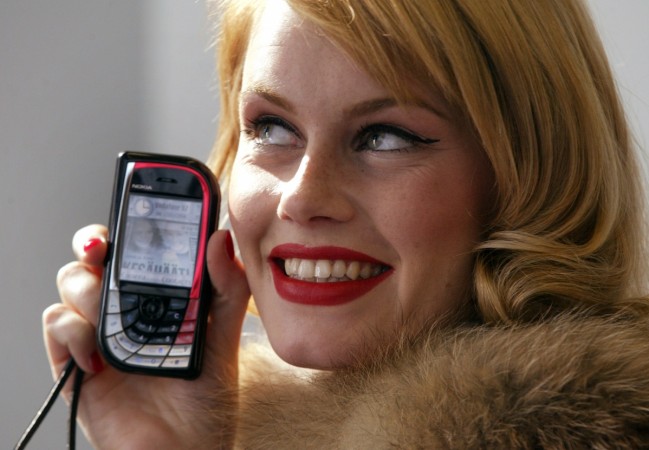 Good old Nokia phones, especially the feature phone, that are now said to make a comeback to the segment they once dominated like no other, have once again proved that they are more than capable when it comes to offering an experience stretching beyond phone use. A Nokia feature phone took a bullet to save a man's life thereby melting that man's heart and winning trust.
What is interesting here is the fact that this news comes directly from folks at Microsoft who have even posted images of the bullet-ridden Nokia handset which is now the cause of prolonged lifespan of its user. These pictures, shared by Microsoft's General Manager Peter Skillman (via Twitter) have now been going viral on the internet and social media.
Twitterati, comprising both Nokia loyalists as well as those using other brands of smartphones, have been going crazy over the Nokia handset acting like a bullet-proof vest to save a man from near death.
Another notable fact here is that the latest Nokia bullet update (from Microsoft) comes at a time when smartphone users are really worried about the level of safety offered by their handsets, and their own personal safety in general.
This predicament is due to recent reports about a smartphone from a major brand exploding (and catching fire) untriggered. With this being the condition, check out below some eye-catching tweets from people who voiced their opinion about the Nokia feature phone saving the life of a man.
Nokia phones: Bullet proof vests.

Phones today: Bombs.

— Abhishek Agarwal (@abhishekaggy) October 7, 2016
New iPhone 7 or Samsung whatever it is now??? fuck it!!! I'm digging out my 10 year old, bullet proof Nokia with 6 month battery life!!!

— Dan Johnson (@Dodgement) September 14, 2016
At this juncture, a new Nokia smartphone that is purportedly termed as Nokia P1 has been doing the rounds on the web. Though unofficial, the newly surfaced Nokia P1 has technical specifications that indicate that the handset could very well fall into the category of flagships. Check out this Nokia phone, here.