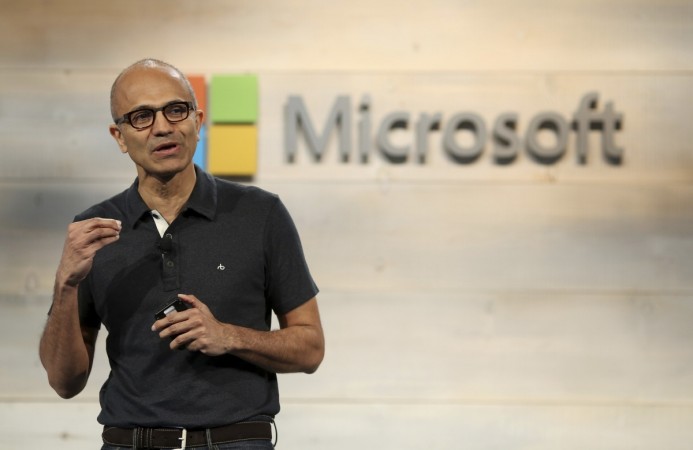 Microsoft pledged $75 million towards computer science in September last year. Now, the tech giant has issued grants to Nasscomm Foundation and Quest Alliance to further their efforts in India.
The two organisations are among the more than 100 non-profit organisations that have received these grants through the Mictosoft YouthSpark initiative. The organisations received cash grants, which will be used to bring computational thinking and problem-solving skills to young people in local communities. Microsoft believes these skills are essential in today's tech-fuelled economy.
"Computational thinking and problem-solving skills will be relevant to every job in the future," Microsoft CEO Satya Nadella said in a statement. "Through our partnerships with non-profit organizations around the world, we aim to empower all youth to prepare for this future with the foundational knowledge of computer science to dream and create the innovations of tomorrow."
Nasscom Foundation will use the grant to fund its Code A Future project, which introduces computer science skills to the youth who would otherwise not be exposed to it and encourage them to leverage these skills to pursue careers. The foundation will design curriculum covering basic as well as advanced computing concepts and partner with local organisations to impart training to 12,000 youth.
Meanwhile, Quest Alliance's agenda involves developing a toolkit focused on integrating IT and computer science training into current employability and entrepreneurship curriculum. The organisation will also train instructors through its online trainer support platform. The programme aims to reach 20,000 youth with a special focus on encouraging young women to learn about computers and IT.
In a statement, Manju Dhasmana, community affairs lead at Microsoft India, said, "Microsoft is deeply invested in the success of India's youth by empowering them in three core areas - education, employment, and entrepreneurship. We see our work with nonprofits as a partnership where we can bring to the table our resources and tech expertise to some of the organizations that are already making impact with young people in our community."