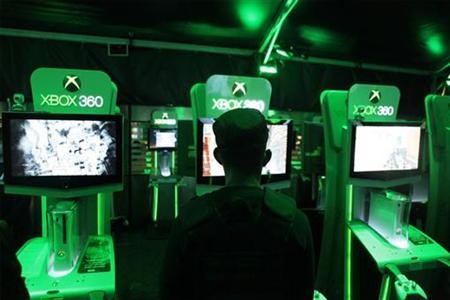 Ever since Sony announced its flagship gaming console Play Station 4 a couple of months ago in February, the internet has been flooded with speculations that rival Microsoft might unveil its Xbox 720 gaming console in late April. Now a new rumour has surfaced that the launch event will take place next month.
Technology website The Verge citing sources close to Microsoft's Xbox team has revealed that the Redmond-based company will hold a small event on 21 May to unveil a few features of the Xbox 720 A.K.A 'Project Durango'. A full presentation of the console will be shown at the upcoming gaming convention E3 (Electronic Entertainment Expo) which is scheduled take place on 11-13 June in Los Angeles.
The Verge report seems to be in line with an earlier report in January when Xbox's official blogger Major Nelson had set the count-down for the E3 2013 event with a tagline "It's on".
Since Major Nelson is a moniker of Lawrence 'Larry' Hryb, the director of programming for Microsoft gaming network Xbox Live, it is most likely that Microsoft has something big to show off at E3 2013.
In January, a developer source had revealed to UK's national daily The Guardian that the Xbox 720 console is expected to pack Nvidia Graphics chipset with 4GB memory (RAM) along with a new generation of Kinect motion control hardware which will be capable of supporting up to four players simultaneously.
As per various reports, Sony PS4 is expected hit stores during Christmas season. Many market analysts and tech blogs have predicted that Microsoft might release Xbox 720 consoles in to the markets for $300-$500 price, as early as October to gain an early lead over its arch rival.