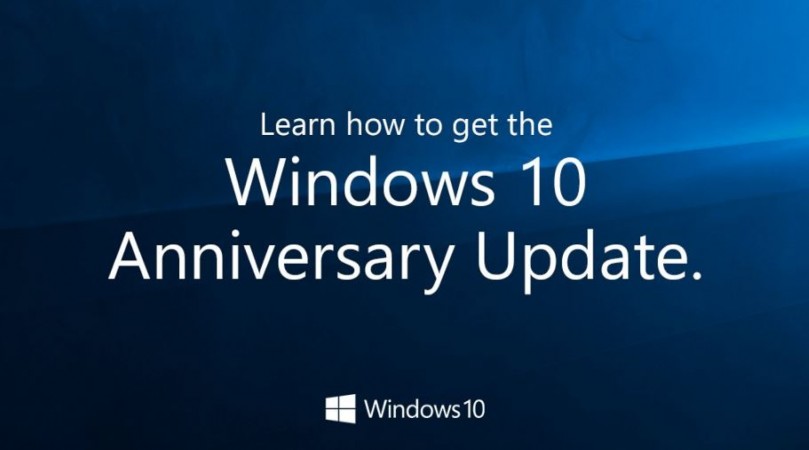 Software technology major Microsoft marked the one year jubilee of the Windows 10 OS launch, and rolled out the "Anniversary Update" across the world on Tuesday.
The new firmware comes with several features, including login to apps, security updates for Windows Hello lockscreen, enhanced stylus support, improved Cortana voice-assistant feature, background music, improved UI, Microsoft Edge extensions, Windows Ink (for Stylus-enabled PCs), dark themes, tablet mode (for all-in-one PCs), and Windows 10 apps (including Cortana) integration into Xbox One.
All Windows 10-powered devices will get the update automatically, provided the user has enabled auto update option. The company also announced that the same update will be rolled out to Windows 10 mobile smartphones in the coming weeks.
The new Windows OS is being deployed in stages so it will take a few days to reach all corners of the world.
Users can also manually look for the latest update by following the procedure give below:
Step 1: Go to Settings >> Updates & Security >> Windows Update
Step 2: In Windows Update, click Check for Updates.
Step 3: The "Anniversary Update" will appear as "Feature update to Windows 10, version 1607". Click the firmware and it will begin downloading and installing the software.
Alternate procedure:
Besides the aforementioned method, users can also get the "Windows 10 Anniversary Update" by going to the Microsoft official website (HERE).
Download the Windows10Upgrade.exe file there and install it in your device. Launch the application and follow the instructions as asked and your device will be upgraded to the new firmware. [More information, HERE]
Microsoft's official Windows 10 Anniversary update video: