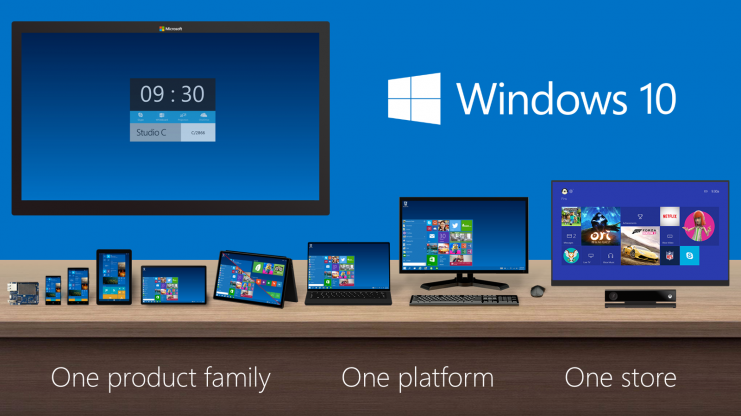 American software giant Microsoft has released the new list of Lumia smartphones eligible for technical preview testing of the upcoming Windows 10 Mobile OS.
Last month, Microsoft had released test builds only for a handful of Lumia series handsets, which lead to anxiety among millions of old Windows phone users. They assumed Microsoft would ditch them for new Lumia owners.
After performing thorough testing, Microsoft's Windows (Mobile) software division has confirmed that a majority of the Lumia series devices including the China Mobile carrier-based phones are also eligible for the new OS update, said Gabe Aul, official Windows Blog moderator.
Here is list of Lumia Devices eligible for Windows 10 OS technical preview:
Lumia 1020
Lumia 1320
Lumia 1520
Lumia 520
Lumia 525
Lumia 526
Lumia 530
Lumia 530 Dual Sim
Lumia 535
Lumia 620
Lumia 625
Lumia 630
Lumia 630 Dual Sim
Lumia 635
Lumia 636
Lumia 638
Lumia 720
Lumia 730
Lumia 730 Dual SIM
Lumia 735
Lumia 810
Lumia 820
Lumia 822
Lumia 830
Lumia 920
Lumia 925
Lumia 928
Lumia ICON
Microsoft Lumia 430
Microsoft Lumia 435
Microsoft Lumia 435 Dual SIM
Microsoft Lumia 435 Dual SIM DTV
Microsoft Lumia 532
Microsoft Lumia 532 Dual SIM
Microsoft Lumia 640 Dual SIM
Microsoft Lumia 535 Dual SIM
Some with keen sight might have noted that there is no mention of Lumia 930; it is learnt that during a testing of Windows 10 Mobile on Lumia 930, software testers have encountered a glitch, unique only to the flagship smartphone, it is currently being re-analysed by Microsoft, says ZDNet.
Lumia 930 owners need not fret as it is one of the flagship smartphones of 2014, Microsoft is certain to fix the bug and release preview version of Windows 10 Mobile in April and the public version later this summer (initially in USA and thereafter to other global regions).
Key features of Windows 10:
Full-size Background Image for Start: New option to customize wallpapers, the start screen will now have a full-fledged background image.
More Quick Actions in Action Center: Microsoft has increased quick-action option counts in the new OS. Windows Phone 8.1 has four programmable quick actions – but with Windows 10 you also get an expanded view that can now have up to three rows.
Interactive Notifications: Notifications are now interactive, allowing you to take action directly like dismissing an alarm, or seeing images for maps. For example, for text messages, when the toast pops, you can quickly reply inline via text or voice.
Significantly enhanced speech-to-text capability: You can talk to virtually any data field you choose. Your words show up as you speak them – and punctuation appears automatically. This feature is smart enough to understand when to use 'two' – the number — instead of 'too'.
More powerful Photos app: From your very first launch, photos will show the aggregated set of all your local photos and all your OneDrive photos.