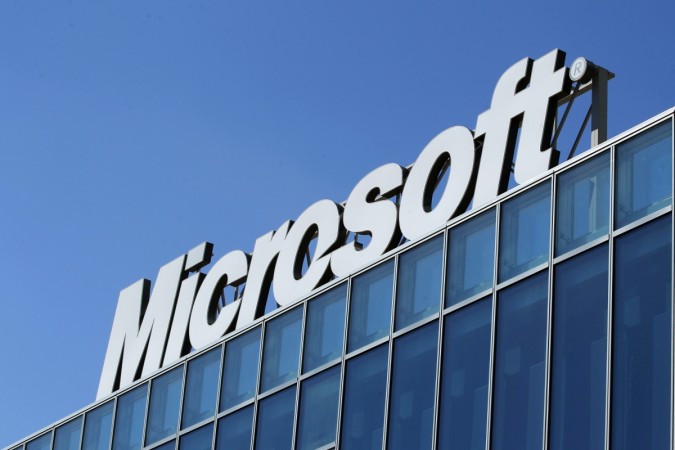 A video clip of Microsoft's soon to be released Lumia 950 XL has surfaced online, revealing key design elements of the flagship phablet.
Popular tech spy Onleaks posted the short video of the alleged Lumia 950 XL on YouTube. The clip shows the phone's top edge with a 3.5mm jack. And just below it is the display having a front-facing speaker with Microsoft brand engraving.
At the bottom, a USB port (probably Type-C) has been incorporated and on the right-edge, the company has included volume (up), power and volume (down) combo on top and a dedicated camera shutter below them.
The video further shows a blue-hued polycarbonate-based shell with a circular black camera module protruding on top with triple-LED flash and Windows OS logo below it. [Check out the video, HERE]
The design language showed in the video is in line with previous reports. Furthermore, OnLeaks has a rock solid track record with respect to revealing key features of devices before the official launch. So, we vouch for this video to turn true next week at New York City.
It is believed that Microsoft Lumia 950 XL will sport a massive 5.7-inch WQHD OLED screen with Gorilla Glass 3 shield and run on the latest Microsoft Windows 10 OS powered by Snapdragon 810 Octa-core processor with 3GB RAM, 32GB inbuilt memory and a 3,300 mAh battery.
It is also said to boast a 20mp PureView camera with Triple-LED flash and a 5mp wide-angle front camera.
Read more: Microsoft Lumia 950, 950 XL series features surface online ahead of launch
Besides Lumia 950 XL, the company is expected to unveil a smaller model with 5.2-inch WQHD screen resolution. The rest of the internal features are same as those seen inside the XL variant.
One notable feature that is expected to make Microsoft's new Lumia series stand-out among rivals is the incorporation of Iris scanner (infrared based), which is said to more advanced than finger-print sensor seen in arch rivals Apple and Samsung's top-end phones.
Expected features of Microsoft Lumia 950 and Lumia 950 XL:
Models
Microsoft Lumia 950 (aka Talkman)
Microsoft Lumia 950 XL (aka Cityman)
Display
5.2-inch WQHD (2560x1440p) OLED screen with Gorilla Glass 3 shield
5.7-inch WQHD (2560x1440p) OLED screen with Gorilla Glass 3 shield
OS
Microsoft Windows 10
Microsoft Windows 10
Processor
64-bit class Qualcomm Snapdragon 808 Hexa-core CPU
64-bit class Qualcomm Snapdragon 810 Octa-core CPU
RAM
3 GB
3 GB
Storage capacity
32GB (expandable via microSD card)
32GB (expandable via microSD card)
Camera

Main: 20.0-megapixel PureView camera with dual-LED flash
Front: 5.0-megapixel wide-angle camera

Main: 20.0-megapixel PureView camera with triple LED flash, 1 mm silver ring inside the circumference of the black hued camera module
Front: 5.0-megapixel wide-angle camera

Battery
3,000 mAh
3,300 mAh
Add-ons
USB Type C port, Iris-Scanner (infrared) for Windows Hello, Qi wireless charging with flip cover, also said to come with polycarbonate body with matte finish (either in white or black colours), continuum dock (in select markets)
USB Type C port, Iris-Scanner (infrared) for Windows Hello, Qi wireless charging with flip cover, also said to come with polycarbonate body with matte finish (either in white or black colours), Aluminum side buttons, continuum dock (in select markets)