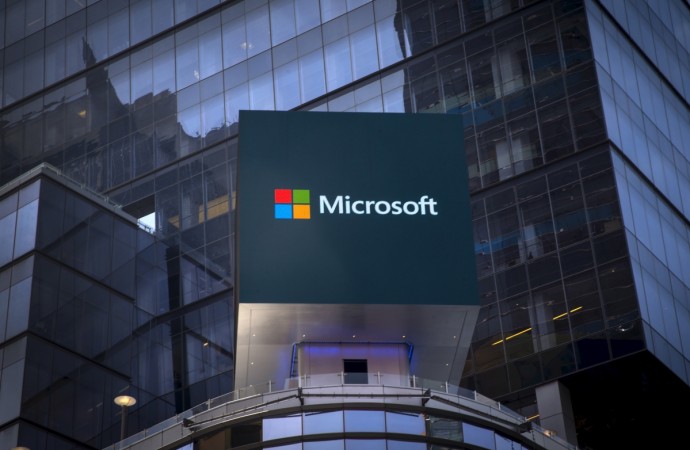 Specifications of Microsoft's soon to-be-released Lumia 950 and Lumia 950 XL have been made public, thanks to the leaked images.
Technology blog Nokia Forever Latinoamerica posted the exclusive photos of the internal presentation taking place at the Microsoft office. Going by the images, it looks like the company was rehearsing for the programme scheduled for 6 October, where Lumia 950 series is all but certain to get unveiled.
Once the word got out in the media, the website, probably fearing spying charges from the Redmond-based company, pulled the page out of internet.
Here's the Nokia Forever Latinoamerica's post on why it deleted the images on Facebook.
"Unfortunately remove the previous information we had, we were forced to do so, hopefully people we share information to Microsoft if we can publish, meanwhile we leave this render fb.com/phonedesigner which is very similar to the real model .. . wink emoticon"
But by then other blogs had taken the screen-shot of the entire presentation.
As per the leaked slides (courtesy, Windows Central), Microsoft Lumia 950 is said to sport 5.2-inch WQHD (2560x1440p) display and runs on Windows 10 OS backed by Snapdragon 808 Hexa-core SoC (System on Chip), 3GB RAM and a 3000 mAh battery.
On the other hand, Lumia 950 XL, as the name indicates, flaunts a bigger 5.7-inch screen with QHD screen and runs Windows 10 backed by Snapdragon 810 Octa-core CPU, 3GB RAM and a 3300 mAh battery.
Both the Lumia 950 series siblings feature a 20MP PureView rear camera and a 5MP wide-angle snapper on the front.
Another notable inclusion in the latest Lumia phones, which is set to make Microsoft devices stand apart among rivals is that they are said to come with Iris-Scanner (infrared) bio-metric technology (for Windows Hello feature), which is said to be more advanced than the fingerprint sensor seen in Apple iPhone 6S and Samsung Galaxy S6 series.
Besides the flagship Lumia 950 series, Microsoft will unveil an entry level smartphone Lumia 550 and Surface Pro 4 series tablet on 6 October in New York City.
Rumour has it that Lumia 550 will sport a 5.0-inch HD (1280x720p) display, Qualcomm Snapdragon quad-core processor, 1GB RAM, 8GB inbuilt storage, 5MP camera with LED flash, 2MP snapper on the front and a 1905 mAh battery. Stay tuned for more updates.
Read more: Microsoft Surface Pro 4: Release, Specifications, Price And Everything Else We Know
Expected features of Microsoft Lumia 950 and Lumia 950 XL:
Models
Microsoft Lumia 950 (aka Talkman)
Microsoft Lumia 950 XL (aka Cityman)
Display
5.2-inch WQHD (2560x1440p) OLED screen with Gorilla Glass 3 shield
5.7-inch WQHD (2560x1440p) OLED screen with Gorilla Glass 3 shield
OS
Microsoft Windows 10
Microsoft Windows 10
Processor
64-bit class Qualcomm Snapdragon 808 Hexa-core CPU
64-bit class Qualcomm Snapdragon 810 Octa-core CPU
RAM
3 GB
3 GB
Storage capacity
32GB (expandable via microSD card)
32GB (expandable via microSD card)
Camera

Main: 20.0-megapixel PureView camera with dual-LED flash
Front: 5.0-megapixel wide-angle camera

Main: 20.0-megapixel PureView camera with triple LED flash, 1 mm silver ring inside the circumference of the black hued camera module
Front: 8.0-megapixel wide-angle camera

Battery
3000 mAh
3300 mAh
Add-ons
USB Type C port, Iris-Scanner (infrared) for Windows Hello, Qi wireless charging with flip cover, also said to come with polycarbonate body with matte finish (either in white or black colours), continuum dock (in select markets)
USB Type C port, Iris-Scanner (infrared) for Windows Hello, Qi wireless charging with flip cover, also said to come with polycarbonate body with matte finish (either in white or black colours), Aluminum side buttons, continuum dock (in select markets)