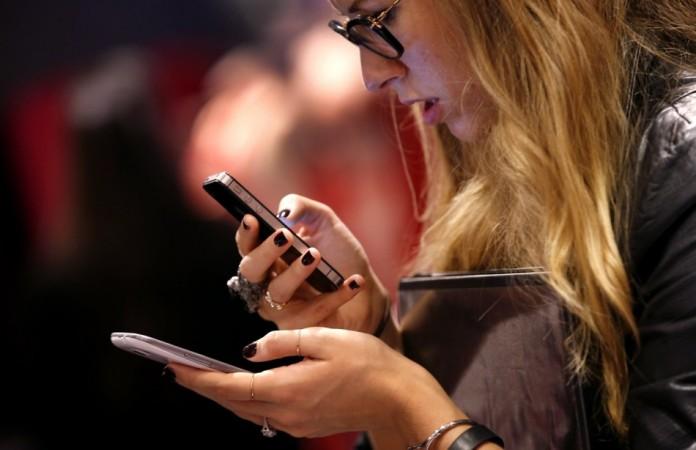 Just a few days ago, Microsoft launched its Lumia 640 XL phablet in India.The new Microsoft device will be up against the popular Micromax YU Yureka, the recently-released Huawei Honor 4X and Lenovo A7000.
To provide some perspective on Microsoft Lumia 640 XL, YU Yureka, Lenovo A700, and Honor 4X, we have listed salient features of devices that are certain to help prospective buyers make an informed decision before going for any one of these smartphones.
Display:
Among the rivals, Microsoft device boasts the biggest screen. It features a mammoth 5.7-inch HD display with pixel density of 259 ppi (pixels per inch).
Other three smartphones, Lenovo A7000, Honor 4X and YU Yureka, also feature HD screen, but due to their smaller 5.5-inch display footprint, resolution gets little sharper with pixel density reaching to 267 ppi.
Processor, RAM & Storage capacity:
In this aspect, Micromax YU Yureka closely edges past all its rivals thanks to advanced 64-bit class Octa-core CPU.
[Note: More the cores in the CPU, more efficiently the device works and less the lag while performing multiple tasks or playing power intensive games.]
Micromax device houses the new generation 64-bit class-based Snapdragon 615 Octa-core SoC (System on Chip), manufactured by industry leader Qualcomm.
Other Android smartphones Lenovo A7000 and Huawei Honor 4X too come with 64-bit class processors, but vary with chipset-type. The former houses 1.5GHz MediaTek (MT6752m) Tru8core CPU, whereas the latter comes shipped with 1.2GHz Snapdragon 410 series quad-core processor.
Advantage of having 64-bit processor is that the phone performance and RAM management will be more optimised and efficiently used for the apps. Users are less likely to face a lag during multi-tasking.
Secondly, new Android applications starting this year will be rolled out with 64-bit architecture compliant codes, making Yureka, Honor 4X and A7000 future-proof.
On the other hand, Microsoft Lumia 640 XL features an older generation Snapdragon 400 series quad-core processor and is backed just 1GB RAM; whereas Yureka, Honor 4X and A7000 come with 2G RAM.
Camera:
In this aspect, Microsoft Lumia 640 XL has the upperhand as it boasts a feature-rich 13.0-mp camera with Zeiss Optics, LED flash, f/2.0 aperture, auto-focus, 1/3-inch sensor size, Lumia Camera 5, full HD video recording. And on the front, it houses a 5.0-mp wide-angle snapper with a full HD video recording feature.
Micromax YU Yureka comes a close second. It packs a 13.0-megapixel camera with Sony Exmor RS sensor, Blue-lens architecture, 5-physical element lens, f/2.2 aperture, 75.4 degree wide-angle, full HD (1080p) resolution recording, LED flash and a pretty decent 5.0-megapixel camera with 71-degree angle lens, which is certain to appease selfie lovers.
Huawei's Honor 4X is no less of a competitor. It also comes shipped with 13-megapixel camera with LED flash, auto-focus, Geo-tagging, touch focus, face detection, panorama, HDR, full HD video recording and 5.0-megapixel front-facing camera with HD video recording ability
On the other hand, Lenovo houses an 8mp camera with auto-focus, LED flash on the rear-side and a 5.0-megapixel camera with fixed-focus on the front side.
[Note: More mega-pixel count in the camera does not guarantee a good quality photograph. It all depends on the type of the lens, size and aperture.]
Mobile Operating System:
In this aspect, Motorola and Xiaomi devices trump Microsoft handset as they run on the ubiquitous and most popular mobile operating system Android, which has a huge collection of value-added apps compared to Windows Phone OS ecosystem.
That being said, Google's mobile OS also has some share of negativity as Android users need to be very careful while installing apps from Playstore online that is riddled with numerous malicious apps. If precaution is not taken by the users, they may end up installing spywares and malwares disguised as value-added apps and end up losing sensitive personal information.
Though Lenovo, YU and Honor devices run on same Android OS platform, they differ in user-interface as they come with different OS versions.
Yureka comes shipped with Cyanogen 11 OS (Android 4.4.4 KitKat), whereas the Lenovo and Honor 4X are powered by v5.0 Lollipop (with Vibe UI) and v4.4.2 KitKat (with Emotion v3.0 UI), respectively.
On the other hand, Microsoft Lumia 640 XL runs on the company's proprietary Windows Phone 8.1 OS (with Denim update). It boasts of intelligent Cortana voice-assistant search support. Users can just speak to the phone and ask it to perform functions like send/read new messages, suggest eateries nearby, and others.
This intuitive digital assistant is capable of learning owner's behavior over time and store information (with permission) to use it to make recommendations and suggestions tailored specifically to the user and is adept at setting calendar appointment and also offers the ability to proactively warn you when it's time to leave for your next appointment or remind you to pick up milk on the way home.
Furthermore, the Microsoft Windows-based phone comes with free value-added Office apps, which include Word, Excel, PowerPoint and OneNote. These apps, with the help of One-Drive cloud storage, makes project work documents available at any Windows operable devices, making it seamlessly accessible anywhere.
But the only drawback of Microsoft Lumia 640 XL (and other Windows OS phones) is that it lacks in number of value-added apps compared to Android ecosystem, which has a ast collection (close to a million) of applications.
[Note: Android users can also use voice-command features via 'Google Now' from phone's home screen, but it is not that intuitive compared to Cortana as well as Moto X's voice-control feature– 'Ok. Google Now'.]
Price:
In India, which is a price-sensitive market, cost of the device plays a crucial role in the minds of middle-class working population - which form the big chunk of the Indian demography.
Microsoft Lumia 640 XL is the most expensive of the lot. It costs ₹15,799. Huawei's Honor 4X is priced at ₹10,499, while Micromax's YU Yureka and Lenovo A7000 come with a price-tag of ₹8,999.
Although all three Android smartphones cost significantly lesser than the Microsoft device, they are very hard to get as they are sold only via flash sales on e-commerce sites. But, the Lumia 640 XL has been made available across India through brick-and-mortar shops.
Key specifications of Microsoft Lumia 640 XL, Micromax YU Yureka, Huawei Honor 4X and Lenovo A7000:
Models
Microsoft Lumia 640 XL
Micromax YU Yureka
Lenovo A7000
Huawei Honor 4X
Display

5.7-inch HD (1280x720p) IPS ClearBlack LCD screen with Corning Gorilla Glass 3
Pixel density: 259 ppi (pixels per inch)

5.5-inch HD (720x1280p) screen with 80-degree viewing angle, it is protected by Corning Gorilla Glass 3 shield, oleophobic coating to prevent finger-print smudges
Pixel density: 267 ppi (pixels per inch)

5.5-inch HD (1280x720p) IPS
Pixel density: 267 ppi (pixels per inch)

5.5-inch HD (720x1280p) IPS LCD screen
Pixel density: 267 ppi

OS
Windows 8.1 with Lumia Denim update (upgradable to Windows 10)
CyanogenMod Android 4.4.4 KitKat based CM11 series [it is guaranteed to be the first smartphone to get custom Lollipop 5.0 OS among all Android phones]
Android 5.0 Lollipop with VIBE UI
Android 4.4.2 KitKat (Emotion v3.0 UI)
Processor
1.2GHz Snapdragon 400 series quad-core CPU with Adreno 305 GPU
64-bit class Qualcomm Snapdragon 615 [MSM 8939]series Octa-core [Quad-core 1.7GHz ARM Cortex A53 + quad-core 1.0GHz A53] CPU with Adreno 405 GPU
64-bit class 1.5GHz MediaTek (MT6752m) TRU Octa-core CPU
64-bit class 1.2GHz Qualcomm Snapdragon 410 series (Cortex-A53) quad-core CPU with Adreno 306 GPU[Type: MSM8916 ]
RAM
1GB
2GB DDR3
2GB
2GB
Storage Capacity
8GB, expandable up to 128GB
16GB, expandable up to 32GB
8GB, expandable up to 32GB
8GB, expandable up to 32GB
Camera

Main: 13.0-megapixel camera with Zeiss Optics, LED flash, f/2.0 aperture, auto-focus, 1/3-inch sensor size, Lumia Camera 5, full HD video recording,
Front: 5.0-megapixel wide-angle camera with f/2.4, full HD video recording,

Main: 13.0-megapixel camera with Sony Exmor RS sensor, Blue-lens architecture, 5-physical element lens, f/2.2 aperture, 75.4 degree wide-angle, full HD (1080p) resolution recording, LED flash
Front: 5.0-megapixel camera with 71-degree angle lens

Main: 8.0-megapixel camera with auto-focus, LED flash
Front: 5.0-megapixel camera with fixed-focus

Main: 13.0-megapixel camera with LED flash, auto-focus, Geo-tagging, touch focus, face detection, panorama, HDR, full HD video recording
Front: 5.0-megapixel camera with HD video recording ability

Battery

3000 mAh;
Maximum standby time: 37 days
Maximum talk time (2G): 30.3 h
Maximum talk time (3G): 24.0 hours
Maximum music playback time: 98 hours
Maximum Wi-Fi network browsing time: 14.2 h
Maximum video playback time: 10.7 h

2500 mAh (Lithium-Polymer)

4G-LTE: up to 11 hours;
3G: close to 13 hours;
2G:up to 15 hours;
Music playback: almost a day;
Video playback: close to 6 hours;
Gaming: up to 4 hours;

[Average phone usage details]

Talk time: close to 8 hours;
Standby time: up to 210 hours;

2900 mAh;

Talk time: Up to 39 hours (2G) & 16 hours (3G)
Standby time: close to 11 days (2G/3G), 12 days (4G)

3000 mAh;

Talk time: up to 15 hours (3G)
Standby mode: close to 200 hours

Network
3G
3G & 4G-LTE (Cat. 4): 150mbps/50mbps (Download/Upload speed)
4G LTE; FDD Band 1, 3, 7, 20; TDD Band 40
4G-LTE
Add-ons
Dual-SIM slots (type: micro), Wi-Fi (802.11 b/g/n), Bluetooth 4.0, micro-USB v2.0, NFC, A-GPS, GLONASS,
Dual-SIM (micro) slots, Curved body design, Wi-Fi (802.11 b/g/n), Bluetooth v4.0, A-GPS, Micro-USB, FM Radio
Dual-SIM (type: micro), Dolby Atmos audio system, Bluetooth v4.0,
Dual-SIM slots, Bluetooth v4.0 (with A2DP), Wi-Fi (802.11 b/g/n), A-GPS/GLONASS, micro-USB v2.0, microSD card slot,
Dimensions
157.9 x 81.5 x 9.0 mm
154.8 x 78.0 x 6.0-8.8 (width) mm
152.6 x 76.2 x 7.99 mm
152.9 x 77.2 x 8.7 mm
Weight
171 g
N/A
140 g
165 g
Price
₹15,799/-
₹8,999/-
₹8,999/-
₹10,499/-