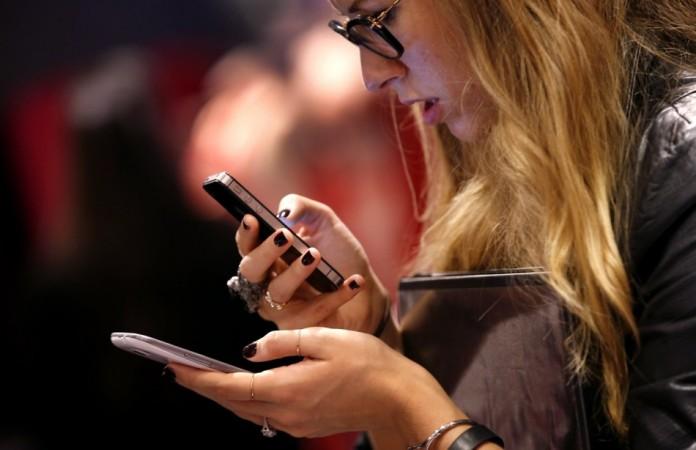 Earlier this week, Microsoft launched mid-range smartphone Lumia 640 along with a phablet variant Lumia 640 XL in India.
Prospective consumers who are looking for affordable mid-range smartphones can also check-out Motorola Moto G (Gen 2) and Xiaomi Redmi 2.
To provide some perspectives on Microsoft Lumia 640, Xiaomi Redmi 2 and Motorola Moto G (Gen 2), we have listed key features of these devices to help you make an informed decision before buying any one.
Display
Both Lumia 640 and Moto G (Gen 2) sport 5.0-inch HD (1280x720p) IPS screen with pixel density of 294 ppi (pixels per inch) and are protected by Gorilla Glass 3 shield.
Microsoft's smartphone boasts of ClearBlack technology, which is said to assist people use phone under direct sunlight. On the other hand, Motorola phone comes with a water-resistant coating on the display.
Xiaomi Redmi 2 too features HD display, but due to its smaller 4.7-inch foot-print, the resolution gets sharper with pixel density reaching to 312 ppi.
Processor, RAM & Storage capacity
In this aspect, Xiaomi Redmi 2 wins the battle thanks to 64-bit class 1.2GHz Qualcomm Snapdragon 410 series quad-core SoC (System on Chip) and is incorporated with a 4G-LTE modem.
One of the advantages of having a 64-bit processor is that the phone's performance and RAM management will be more optimized so that the resources are efficiently used among the apps. Moreover, the use of 8-cores makes the phone work efficiently and flawlessly, resulting in less lag while performing multi-tasking like opening numerous app simultaneously or while playing high-intensity games.
Even Android 5.0 Lollipop and most of the apps which are being released this year, have been developed using 64-bit class compatible codes, making Redmi 2 future-proof.
The Lumia 640 and the Moto G (2 Gen) houses outdated Snapdragon 400 series chipset.
All three devices come shipped with 1GB RAM and expandable storage.
Camera
Microsoft Lumia 640 houses a feature-rich 8.0-megapixel camera with LED flash, f/2.2 aperture, auto-focus, 1/4-inch sensor size, Lumia Camera 5 and full HD video recording ability. On the front, it features a 0.9-megapixel camera with f/2.4 apertures and HD video recording ability.
Redmi 2 ships with an 8.0-megapixel camera with full video-recording ability on the rear-side and a 2.0-megapixel snapper in the front.
On the other hand, Motorola Moto G (Gen 2.) comes packed with 8.0-megapixel camera on the rear side with LED flash, Auto Focus, Slow Motion Video, Burst Mode, Auto HDR, Panorama, Tap to Focus, HD (720p) video recording ability and a 2.0-megapixel snapper on the front side with HD video recording ability.
[Note: More mega-pixel count in the camera does not guarantee good quality photographs. It all depends on the type of the lens, size and aperture.]
Mobile Operating System
In this aspect, Motorola and Xiaomi devices trump Microsoft handset as they run on the ubiquitous and most popular mobile operating system Android, which has huge collections of value-added apps compared to Windows Phone OS ecosystem.
Google's mobile OS too has some share of negativity as Android users need to be careful while installing apps from Play store online, which is riddled with numerous malicious apps. If precaution is not taken by users, they may end up installing spywares and malwares disguised as value-added apps and end up losing sensitive, personal information.
Though Motorola and Xiaomi devices run on the same Android OS platform, they differ in user-interface as the former runs on the near-stock vanilla OS, whereas the latter runs on the forked version MIUI.
MIUI is very refreshing. Its interface is a hybrid between Android and iOS. It is simple and yet visually appealing.
Xiaomi Redmi devices run on the same Android 4.4.4 KitKat OS with MIUI 6.0 and Motorola's Moto G (2 Gen) just received latest v5.0.2 Lollipop update.
Honourable mention
Xiaomi is one of the very few OEM (Original Equipment Manufacturers) partners of Google, which is quick with releasing software updates. That's not all. They also listen to fans on official forums and release regular software patches soon after a bug is reported.
On the other hand, Microsoft Lumia 535 runs on the company's proprietary Windows Phone 8.1 OS (with Denim update). It boasts of intelligent Cortana voice-assistant search support. Users can just speak to the phone-perform functions like send/read new messages and suggest eateries nearby.
This intuitive digital assistant is capable of learning owner's behaviour over time and store information (with permission) to use it to make recommendations and suggestions tailored specifically to the user and is adept at setting calendar appointments, besides offering the ability to proactively warn you when it's time to leave for your next appointment or remind you to pick up milk on your way back home.
Furthermore, Microsoft Windows-based phone comes with free value-added Office apps, which include Word, Excel, PowerPoint and OneNote. These apps with the help of One-Drive cloud storage makes project work documents available at any Windows operable devices, making it seamlessly accessible anywhere.
But the only drawback in Microsoft Lumia 640 (and other Windows OS phones) is that it lacks in the number of value-added apps compared to Android ecosystem, which has a vast collection (close to a million) of applications.
[Note: Android users can also use voice-command features via 'Google Now' from phone's home screen, but it is not that intuitive compared to Cortana as well as Moto X's voice-control feature– 'Ok. Google Now'.]
Price
India being a price-sensitive market, cost of the device plays a big role in the minds of buyers, especially middle-class people, who form the big chunk of the Indian demography.
Microsoft Lumia 640 and Motorola Moto G (2 Gen) are available for purchase exclusively on Flipkart for ₹11,999 and ₹12,999 respectively.
Early this week, Xiaomi, in a welcome move, ditched the dubious flash sale on Flipkart and has roped in two other major e-commerce partners – Amazon India and Snapdeal – to offer Redmi 2 in India.
Key specifications of Microsoft Lumia 640, Xiaomi Redmi 2 and Motorola Moto G (2 Gen):
Models
Microsoft Lumia 640
Xiaomi Redmi 2
Motorola Moto G(2 Gen)
Display
5.0-inch HD (1280x720p) IPS ClearBlack LCD screen with Corning Gorilla Glass 3Pixel density: 294 ppi (pixels per inch)
4.7-inch HD (1280 x 720p) Sharp/AUO fully laminated screenPixel density: 312 ppi
5.0-inch HD (720x1280p) Screen with Gorilla Glass 3 shieldPixel density: 294 ppi
OS
Windows 8.1 with Lumia Denim update (upgradable to Windows 10)
Android 4.4.4 KitKat with MIUI v6.0
Android v4.4.4 KitKat[Android 5.0 Lollipop update released in India]
Processor
1.2GHz Snapdragon 400 series quad-core CPU
64-bit class Qualcomm Snapdragon 410 series quad-core CPU(chipset type:MSM8916)
1.2GHz Qualcomm Snapdragon 400 series quad-core processor
GPU
Adreno 305
Adreno 306
450 MHz Adreno 305
RAM
1GB
1GB LPDDR3
1GB
Storage
8GB, expandable up to 128GB
8GB, expandable up to 32GB
16GB, expandable up to 32GB
Camera

Main: 8.0-megapixel camera with LED flash, f/2.2 aperture, auto-focus, 1/4-inch sensor size, Lumia Camera 5, full HD video recording,
Front: 0.9-megapixel camera with f/2.4, HD video recording,

Main: 8.0-megapixel camera (with 5-element lens), f/2.2 aperture, 28 mm wide-angle lens, real-time HDR, full HD (1080p) resolutions
Front: 2.0-megapixel camera

Main: 8.0-megapixel camera with LED flash, auto focus
Front: 2.0-megapixel camera

Battery
2500 mAh;

Maximum standby time: 36 days
Maximum talk time (2G): 26.5 h
Maximum talk time (3G): 17.5 h
Maximum music playback time: 86 h
Maximum Wi-Fi network browsing time: 10.8 h
Maximum video playback time: 8.6 h

2200 mAh
2070 mAh
Network
3G
2G, 3G & 4G (TDD-LTE (B38 / B39 / B40 / B41: 2555-2655MHz), FDD-LTE (B3 / B7))
3G
Add-ons
Dual-SIM slots (type: micro), Wi-Fi (802.11 b/g/n), Bluetooth 4.0, micro-USB v2.0, NFC, A-GPS, GLONASS, Microsoft Word apps- Excel, PowerPoint and OneNote;
Dual-SIM slots, Bluetooth v4.0, Wi-Fi (802.11 b/g/n), GPS+ GLONASS, A-GPS;
Dual-SIM (optional) slots, Bluetooth v4.0 (LE), Wi-Fi (802.11 ac), front-facing speakers;
Dimensions
141.3 x 72.2 x 8.8 mm
134.0 x 67.2 x 9.4 mm
141.5 x 10.99 x 70.7 mm
Weight
145 g
133 g
149 g
Price
₹11,999/-
₹6999/-
₹12,999/-