Microsoft has finally launched Xbox One X, its most powerful gaming console with a 4K HDR gaming experience, in India.
Microsoft introduced the gaming console back in June at the E3 (Electronic Entertainment Expo) 2017. The Xbox One X is launched with 4K HDR gaming and streaming capabilities. The console comes with built-in 4K Ultra HD Blu-ray player along with the Dolby Atmos and DTS:X offering 3D spatial sound.
"With 6 Teraflops, 326GB/s of Memory Bandwidth and advanced, custom silicon, the Scorpio Engine is the world's most powerful console gaming processor," said Microsoft at the launch.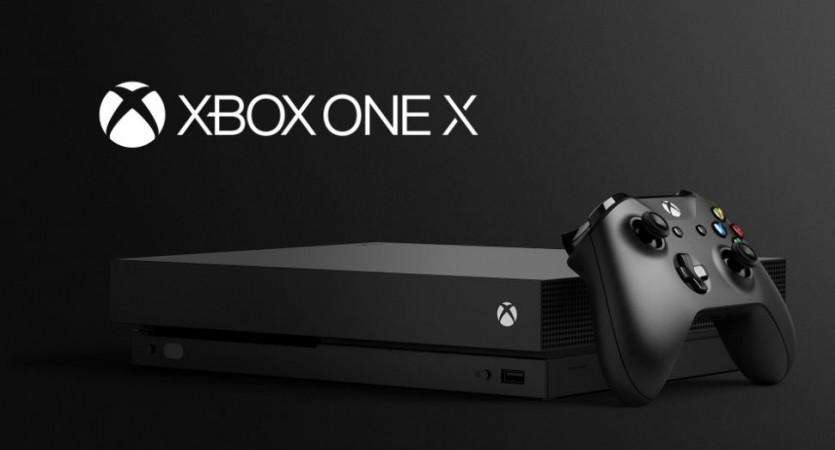 When compared to PS4 Pro, it seems the Xbox One X is a bit more powerful. It comes with 6 teraflops of graphics processing performance which is 1.8 teraflops more than PS4 Pro.
Xbox One X sports a powerful custom octa-core AMD CPU which is clocked at 2.3GHz along with 6 teraflop GPU clocked at 1.17GHz. The gaming console is clubbed with 8GB of RAM along with a 1TB onboard storage and 12GB of GDDR5 video RAM.
In addition, Microsoft has also included the liquid cooling technology with a supercharger-style centrifugal fan which helps in keeping the console cool, especially while playing the high graphics games. Moreover, Xbox One X also comes with IR, blaster, Bluetooth, Wi-Fi direct and a power connector.
Despite the powerful hardware, Microsoft claims that the Xbox One X is lighter and slimmer than the Xbox One S. Moreover, this new console comes with backward compatibility which means the existing games on Xbox One will work on the new console.
Now, the most important part of the console, the price! The Xbox X One will be available for Indian buyers at Rs 44,990; buyers can make their purchase from e-commerce sites like Flipkart and Amazon India and also offline retail stores.