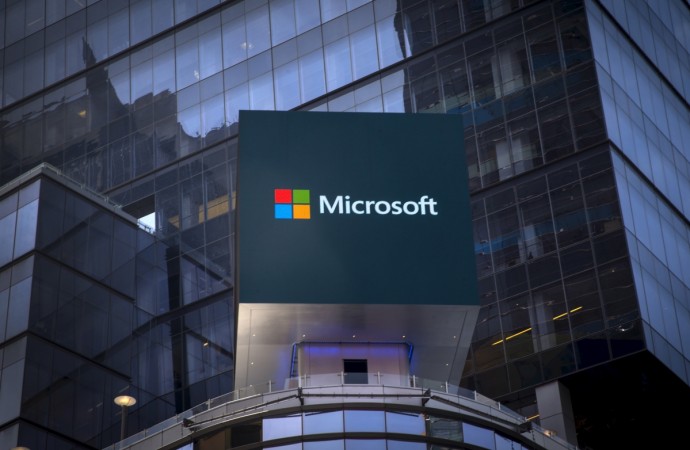 Microsoft published its second-quarter fiscal 2016 earnings and revenue data on Thursday, and investors appear contented with the company as long as it grows.
The software giant posted $6.3 billion net income on $25.7 billion revenue and earnings per share rose 11%. The company said it returned $6.5 billion to shareholders in the form of share repurchases and dividends in Q2.
The company may be witnessing losses from Windows, but they are being made up from Surface, Cloud and Server. Revenue from the Intelligent Cloud business increased 5% (up 11% in constant currency) to $6.3 billion, and Surface revenues increased 29% in constant currency, helped by the Surface Pro 4 and Surface Book. Server products and Cloud services revenue grew 10% in constant currency.
Microsoft has been focusing on the Cloud of late, bringing in the likes of cloud-computing platform Azure and Office 365, which brought in good dividends. Office 365 revenue grew nearly 70% in constant currency, with number of subscribers increasing to 20.6 million, and Azure revenue grew a whopping 140% in constant currency. The company said over one-third of the Fortune 500 have chosen its Enterprise Mobility solutions.
"Businesses everywhere are using the Microsoft Cloud as their digital platform to drive their ambitious transformation agendas," said Satya Nadella, chief executive officer, Microsoft, in a statement. "Businesses are also piloting Windows 10, which will drive deployments beyond 200 million active devices."
"It was a strong holiday season for Microsoft, highlighted by Surface and Xbox," said Kevin Turner, chief operating officer, Microsoft. "Our commercial business executed well as our sales teams and partners helped customers realise the value of Microsoft's cloud technologies across Azure, Office 365 and CRM Online."
Meanwhile, Microsoft's revenue in More Personal Computing declined 5% (down 2% in constant currency) to $12.7 billion. Windows OEM revenue declined 5% in constant currency despite release of Windows 10 a few months ago, and Windows phone revenue dipped 49%, which took a toll on the company's revenue.