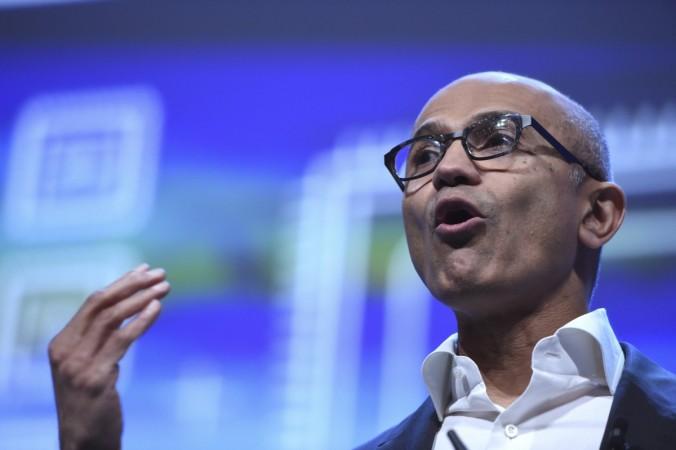 Microsoft CEO Satya Nadella saw his compensation fall 3.29 percent in fiscal year ended June 30, 2016, mainly on account of lower bonus. The India-born CEO received $17.69 million overall compensation in fiscal 2016 as against $18.29 million in the preceding fiscal, according to regulatory filings by Microsoft with the US Securities and Exchange Commission (SEC).
While the salary component was $1.20 million in both years, bonus paid to him rose to $4.46million in fiscal 2016 from $4.32 million in the financial year ended June 30, 2015. Stock awards fell to $12.01 million from $12.76 million, resulting in a fall in total compensation paid to the 49-year-old, Hyderabad-born CEO of Microsoft.
"In determining Nadella's SA grant, the independent members of our Board of Directors sought to both recognize Nadella's performance and acknowledge the strategic clarity he has created for Microsoft that will allow us to continue to grow and compete. The independent directors also noted that Nadella had successfully executed against a consistent vision on our mobile-first and cloud-first strategy enabling Microsoft to build momentum toward our three ambitions.
"In the judgment of the independent directors, Nadella successfully activated the senior leadership team and Microsoft's workforce around this strategic vision and carried forward our business transformation to accelerate growth in critical areas to deliver increased value to our customers and partners across our core businesses, resulting in an award of 181,986 shares," Microsoft said in its filing to the US SEC.