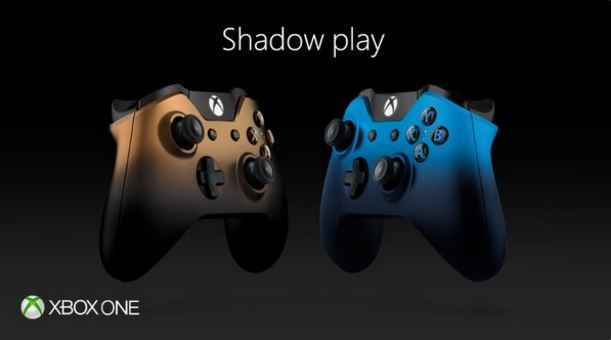 Microsoft has revealed new Special Edition Xbox One Wireless controllers that are part of shadow design series. Dusk Shadow and Copper Shadow are the new Xbox One controllers.
Microsoft made this announcement via Xbox Wire revealing how the technology company always takes feedback when it comes to games and the options they need for custom controllers.
Previously, Microsoft has released patterns that were inspired by camouflage, military like Covert Forces, Armed Forces, and Midnight Forces.
The newly revealed Wireless controllers, feature faded colour gradient finish, one is a Dusk Shadow that is blue to black and another is the Copper Shadow, that is copper to black. There are according to the post first of its kind for the controllers.
These controllers will have all the standard features that users see in other box One Wireless controllers like Impulse Triggers, responsive thumbsticks, an enhanced D-pad, and a 3.5mm stereo headset jack.
Both the controllers are already available for pre-orders. The controller will cost $69.99. The controller will be available to users in the U.S., Canada, Mexico, Chile, Colombia and Argentina later in the month. However, other select regions will have to wait until April.
In the U.S., users will find the Xbox One Special Edition Copper Shadow Wireless controller exclusively at Microsoft stores and GameStop. Similarly, the Xbox One Special Edition Dusk Shadow Wireless controller will be exclusively available at Microsoft stores and for a limited time at Best Buy too.