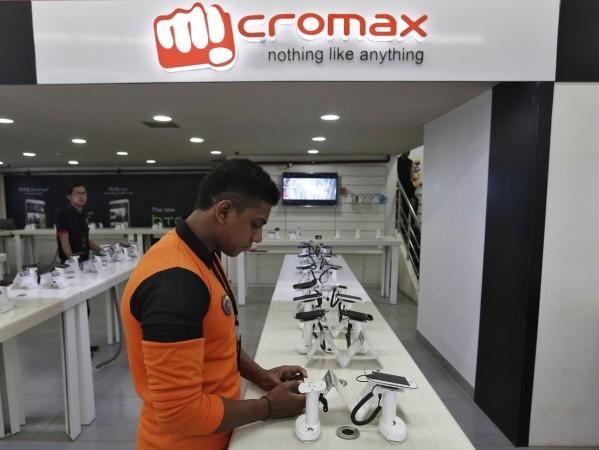 After sitting idle for last couple of quarters, Micromax is all set to return to the mobile business in India with a bang. The home-bred phone-maker is laying ground work to launch two new 4G-VoLTE-enabled smartphones: Bharat 2 and a feature phone Bharat 1, priced at Rs 2,999 and Rs 1,999, respectively.
"Because of some of the operators giving free voice calls over 4G VoLTE, we're seeing a spike in demand for 4G VoLTE feature phones. On the other hand, Bharat 2 is going to totally disrupt the entry-level smartphone segment," The Economics Times quoted Shubhajit Sen, chief marketing officer, Micromax, as saying.
Also read: Google's Gmail for Android gets money transfer option; here's how to get started
While the entry-level touch-screen phone Bharat 2 will be released within next two weeks, Bharat 1 will be rolled out a little later and the company estimates to sell around five to six million units. If things go as planned, Micromax, which has been displaced by Xiaomi and Lenovo (& Motorola) from the list of top three phone-makers, intends to claw back to its old second position by the end of second quarter of 2017 (April-June).
Once launched, Micromax Bharat 2, will be the world's first Google-approved Android-powered smartphone to cost less than Rs. 3,000 (around $46/€43).
[Note: Though 4$ priced Freedom 251 was powered by Android, phone-maker Ringing Bells didn't had necessary approvals and was discontinued over false marketing propaganda]
Read more: Mohit Goel scam: The decline and fall of Ringing Bells and Freedom 251
There is not much information on the Bharat 1's hardware either, but it will be powered by Java OS and will support mobile-wallet applications for cashless transactions.
Watch this space for latest news on Micromax.