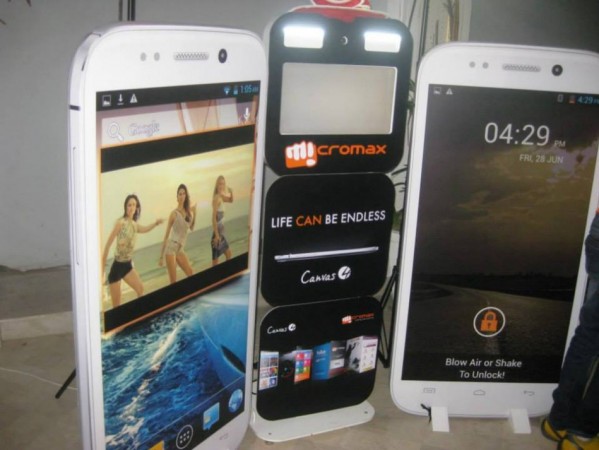 The co-founder of home grown smartphone manufacturer Micromax Mobiles, Rajesh Agrawal and a senior executive of the company Manish Tuli have been arrested by the Central Bureau of Investigation (CBI) in the capital on Wednesday in a bribery case.
According to a PTI report, the duo was nabbed red-handed by CBI for allegedly bribing the two junior engineers of North Municipal Corporation of Delhi (MCD) to obtain clearance for a banquet hall in Wazirpur. CBI, which got a tip-off that both Agrawal and Tuli, had got into a deal with the civic body officials to seek clearance for construction of a banquet hall in the Wazirpur area laid a trap and arrested five persons in connection with the case. CBI sources revealed that initially the MCD engineers demanded a bribe of ₹50 lakh but Aggarwal and Tuli managed to strike a deal for ₹30 lakh after bargaining.
"The two arrested private persons had agreed to give the bribe to suspected MCD officials to seek civic authorisation for setting up a banquet hall for commercial usage at Wazirpur, North Delhi. A structure had to be removed to set up the banquet hall," said a source to The Hindustan Times.
Reports also said that CBI conducted raids at 15 other places, including the offices and homes of various MCD officials and seized ₹40 lakh from the MCD Junior Engineer Kapil Dev's residence.
"We have arrested five persons so far including Agarwal and Tuli. Further investigations are on," CBI spokesperson Dharini Mishra told to The Indian Express. All five will be produced before a court on Thursday.
However, Micromax which issued a statement on the same, distanced itself from involving in any such moves. "The Company has nothing to do with alleged personal misconduct of two arrested individuals," a Micromax Informatics spokesperson said.