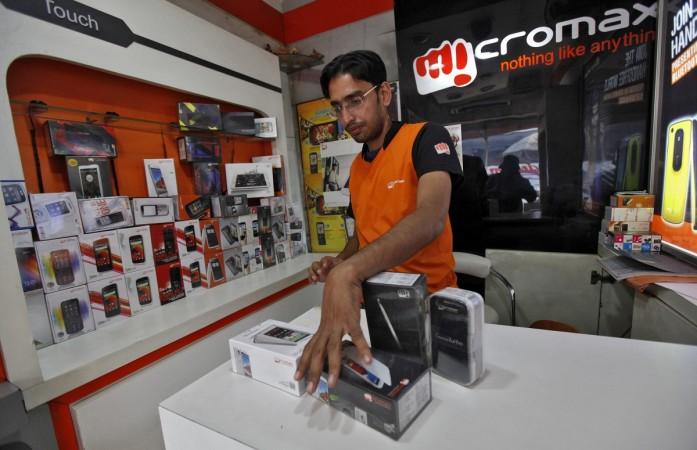 Domestic smartphone maker Micromax is set to sell a significant stake in the company to China's Alibaba Group for around $700 million (₹4,200 crore).
If the deal goes through, the investment will be a first by any foreign investor in the domestic handset manufacturer.
Micromax will sell as much as 20-26% of its stake to the Chinese e-commerce giant if a deal finalised. The deal will also enable Alibaba to enter the world's third largest smartphone market.
If Micromax agrees to sell stake, then the deal could value the country's second biggest handset vendor at around $3.5 billion (₹21,000 crore) including its debt, The Economic Times reported, citing sources close to the development.
The deal will also see Japan's SoftBank taking part in the investment, which holds 32% stake in Alibaba, valued at about $50 billion.
"SoftBank and Alibaba will invest jointly in Micromax in what's known as a comingled fund," said a source.
Apart from the promoters' stake of around 80% in Micromax, 15% is owned by TA Associates, while Sequoia Capital and Sandstone Capital own 2.68% each, Madison India Capital holds around 0.4% stake.
The company saw its revenues surge by 54% to around ₹10,000 crore for the fiscal year 2014-15.
Micromax's sales in the mass market segment in the country rose to 60% in January-March quarter from 50% in April-June 2014. It occupied a market share of 18% in the smartphone segment and 15% in the overall market, according to IDC.
In May, Micromax had said that it was planning to invest nearly $400 million this year in at least 20 startups spread across various sectors such as health care, entertainment and gaming, in a bid to make its services more competitive than rivals Samsung and Xiaomi, Business Standard reported.
The Gurgaon-based Micromax was ranked as the 10th largest mobile vendor with its total sales hitting 460.3 million units during the January-March quarter, up 2.5% in the corresponding quarter a year ago, according to Gartner research.