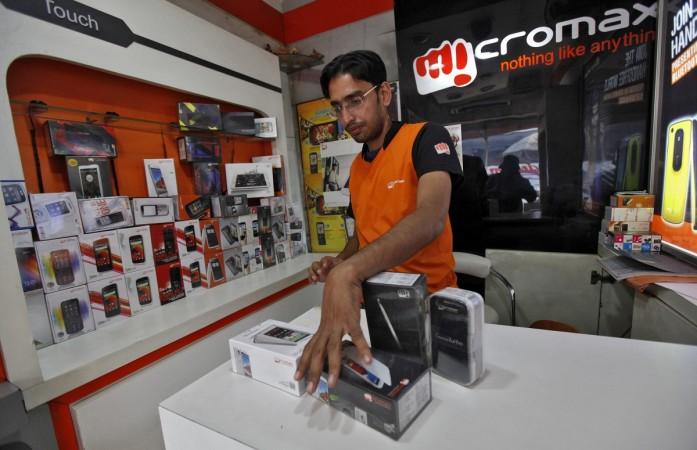 Micromax plans to invest nearly $400 million this year in at least 20 startups spread across various sectors such as health care, entertainment and gaming, in a bid to make its services more competitive than rivals Samsung and Xiaomi.
After buying a minority stake in HealthifyMe, a Bengaluru-based health and fitness firm, India's second-largest handset vendor is keen to buy stake in around 20 companies globally.
"Going ahead, we will invest in not less than 20 start-ups, where we see synergies. We are looking at building an ecosystem of connected devices and offer customised experience to users," Micromax co-founder Rahul Sharma told to Business Standard.
Sharma says the company is looking at investing $0.5-20 million per startup, based on its size maturity.
"The world is moving to smart devices and through these strategic investments, we want to ensure that consumers get insights into eating better, getting fitter and fighting lifestyle issues effectively," he said.
The company has a separate M&A team that focuses on exploring various startups in countries such as US, Europe, Israel and India.
Micromax is actively making investments in research and development of products and services, including startups to defend its market share and fend off competition with its rivals.
Micromax is looking to sell 20 percent of its stake to China's Alibaba Group, which could bring in about $1.2 billion investments into the company, The Economic Times said.
Micromax saw a sharp decline in its market share to 15.3 percent in the world's third largest smartphone market in the March quarter, from 19.5 percent in the same quarter a year ago, while Samsung continued its lead in India, according to Hong Kong-based Counterpoint Technology.
Micromax is facing increased competition from Chinese handset maker Xiaomi, which has witnessed a rapid growth since its arrival in India in July 2014.
Micromax recently announced its plans to offer flash sales, an approach followed by Xiaomi to boost sales.
The company's revenues went up by about 50 percent to ₹11,000 crore in the fiscal year 2014-15.