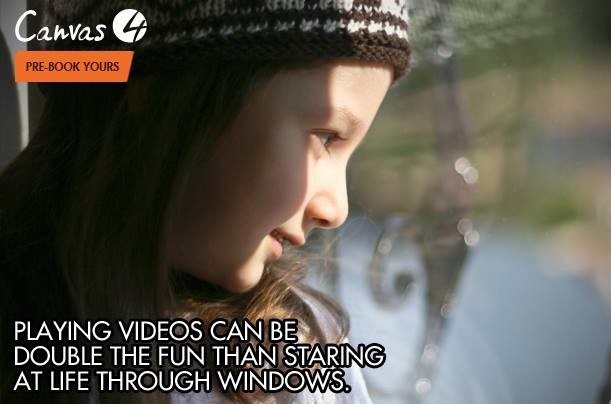 In the countdown to the Canvas 4 launch, Micromax has again revealed another teaser image of the smartphone which hinted at a full HD display.
The new image posted on the company's Facebook page showed a girl looking out the window from a train and held a caption that read: "Playing videos can be double the fun than staring at life through windows".
Like earlier images, not much can be established from the picture and the caption accompanying it. But some reports suggest that it could be an indication of a full HD 1080p display or the new screen unlock feature.
It was already reported that the next Canvas smartphone may have the new unlock feature, as suggested in previous teaser images posted last week. The images showed the iconic iPhone unlock bar and carried a caption "CAN unlock without touch?" There was also a text that read: 'Don't'.
Though Micromax is yet to announce the specifications of Canvas 4, the smartphone received a very good response in terms of pre-orders which began on 28 June. The company received more than 4081 pre-orders for Canvas 4 in the first seven hours itself.
As the launch date of the Canvas 4 smartphone edges closer, rumours about its specification have gained momentum. Its expected features are a 5.0-inch IPS HD 720p display, 1.2GHz MediaTek MT6589 quad-core processor, Android v4.2.2 out-of-the-box, 13.0-megapaixel rear camera, 5.0-megapixel front-facing camera, 2GB RAM, 8GB of internal memory, 3,000mAh Li Ion battery and connectivity features such as Dual SIM, Wi-Fi, 3G, mini USB 2.0 and Bluetooth. The highly-anticipated smartphone, which will debut on 8 July, is likely to be priced ₹15,990.