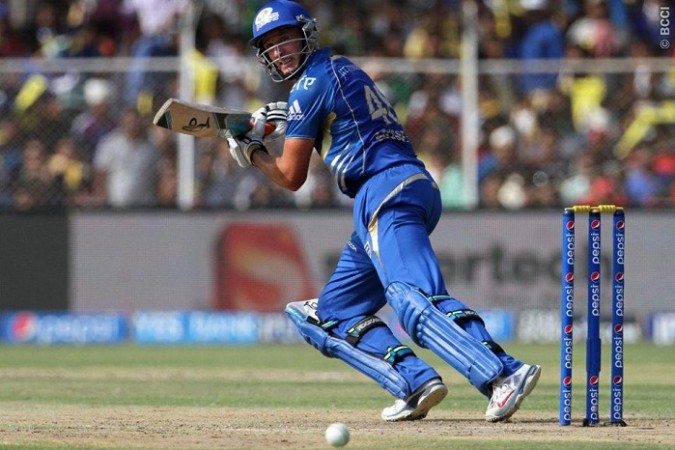 Michael Hussey as the India coach, giving those inputs from off the field and ensuring the team has that winning drive his Australia side had at all times, does have a nice ring to it. However, as far as the former Australia left-hander is concerned, talk of him taking over from Duncan Fletcher as the next India coach is very much conjecture, even if he did admit he would love an opportunity of such magnitude.
Hussey was linked with the India coach's job with reports suggesting the ODI and T20 skipper MS Dhoni was keen on the idea having played with the Aussie for several years in the IPL with the Chennai Super Kings.
However, Hussey played down those reports, insisting he has not been approached for the job with his mind at the moment firmly perched on playing cricket, which he has done with great aplomb in the Big Bash League this season.
"The news that my name is in contention came as quite a surprise," Hussey was quoted as saying by PTI. "I have known MS Dhoni for quite some time now and it is flattering to even think that he would think so highly of me.
"However, I haven't spoken with him on this matter and I don't know how much truth there is to this whole story. "No one has talked to me about this and there have been no approaches to me from the BCCI at this stage to be the next Indian coach.
"To be honest, I haven't thought about it at all. At this stage in my career, I am still playing cricket actively, here in the Big Bash League and of course in the Indian Premier League [IPL] as well. So I am not thinking about it at the moment.
"At some point in time, if I do think about it, well, India is a cricket-loving, cricket-mad nation, where a billion people support their team. I can only say that it will be one of the most exciting and huge challenges of my life if I ever get mixed up in an opportunity like this."
The IPL is still very much in Hussey's sights, and having performed quite well for CSK and the Mumbai Indians last campaign, "Mr Cricket" plans to make an impact again in the upcoming season where he will be one of the players to go under the auction.
"I am still looking to play on at the moment and I am keeping my options open," he said. "I have played for Chennai Super Kings and Mumbai Indians so far in the IPL. The auction provides me a chance to play for one of those teams again or perhaps a new team this time around."
Before the IPL take centre-stage, however, there is the small matter of the 50-over ICC World Cup, which India will start as the defending champions. India have not had the greatest of times in Australia so far, going down 2-0 in the Test series, but Hussey is well aware of how different a beast India are in ODI cricket, irrespective of the conditions.
"The big positive for India is that they have already been in Australia for the last two months," added the 39-year-old. "They are now well versed with the conditions here, the pace and bounce of pitches.
"They also have a tri-series coming up involving England [and Australia]. So they have a good run before the World Cup starts and nobody should underestimate them because of the Test results.
"Don't read too much into the 2-0 scoreline because not only did India compete hard in the Test series, but they are a completely different outfit in limited-overs.
"They are very confident in that mode."