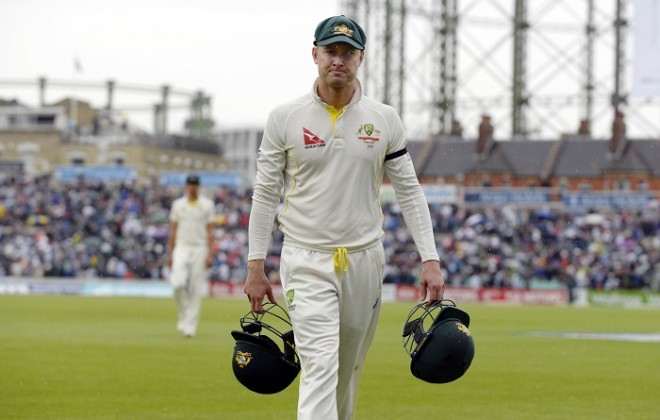 Former Australia captain Michael Clarke announced his return to cricket on Wednesday. The World Cup-winning skipper had said earlier this year he would love to make a comeback.
Clarke will be playing for the Kowloon Cantons franchise of the two-day Hong Kong Blitz T20 tournament, which will be held at the end of this month.
The right-handed batting all-rounder retired from Test cricket after Australia surrendered to England in the Ashes 2015, and from the other formats of the international game after winning the ICC World Cup last year.
He had shown interest in playing in the IPL, but he was not present in the pool of players who went up for sale during the IPL 2016 Players Auction.
Clarke is reportedly delighted to play for his new T20 franchise in Hong Kong and is hopeful he will be able to contribute with the bat for his side.
"I am really excited to be playing with the Kowloon Cantons in the upcoming T20 tournament. I can't wait to meet my teammates and experience the city, while also hopefully contributing to the game of cricket in Hong Kong which I know has been coming on leaps and bounds in recent years," Clarke was quoted as saying by the official website of Cricket Australia.
Hong Kong Cricket Association Chief Executive Tim Cutler confirmed the news on Wednesday and said he was extremely happy with the magnitude of the signing.
"To summarise Michael's credentials is impossible, he is simply one of the best cricketers of this generation, if not ever. Hong Kong cricket has delivered many firsts recently, however to have a recent Test Captain who oversaw a famous Ashes whitewash, the 2015 World Cup victory and whom sat atop the world batting rankings a number of times is just incredible," Cutler said.
"Not only does this vindicate the effort in putting the tournament together, it also shows the growth of cricket in East Asia."
It has been four years since Clarke played a competitive T20 match. The last game he played was in the Indian Premier League (IPL) for the now-defunct Pune Warriors India, back in 2012.