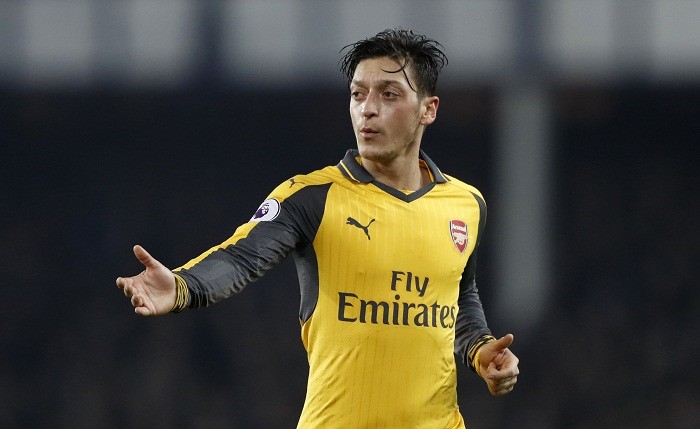 Arsenal are yet to agree on a new contract with their German star Mesut Ozil whose contract with Arsenal expires in 2018. But his compatriot and former Chelsea midfielder, Michael Ballack has urged Ozil to quit Arsenal and join Bayern Munich.
Also read: This Arsenal legend believes Arsene Wenger will remain Arsenal manager
Mesut Ozil has been linked to a number of clubs in recent weeks as he continues to stall on a new contract, but Ballack has urged him to join Bayern if he wants to win trophies.
"Mesut is an amazing player. He knows that he is one of the undisputed stars at Arsenal. A lot of clubs would love to have him. But if he wants to win a major title, he has a bigger chance to achieve that at Bayern," The Sun quoted Ballack as saying.
Ozil has just 18 months left on his current Arsenal contract and his £200,000-a-week wage demand is one of the main reasons why he has not signed a new contract with Arsenal till now and if Arsenal cannot come to an agreement with the former Real Madrid man, they might consider selling him in the summer so they don't lose him on a free transfer later on.
If Arsenal were to sell Ozil in the summer they would demand a huge transfer fee and Michael Ballack said that his former club will have no problems in spending the cash saying that they have to if they want to compete with the best.
"If you look at the recent developments in England and China, it seems inevitable that Bayern will soon pay transfer fees of €50million or so as well. They have to if you want to keep competing with the best. If you want to bring in a world-class player, you will have to invest," Ballack was quoted as saying.
Meanwhile Arsene Wenger remains confident that Mesut Ozil will sign a new contract with the club soon but admitted that they might have to "break the bank" to convince him to stay.
"I don't think he needs convincing. He wants to stay here. But if you have a good bank, call me. It's not just money. Arsenal can win titles of course. But that's what we have to show. We are in a league where Man City, Man United, Liverpool, Tottenham, and Chelsea everybody fights and you cannot guarantee that to anybody.
"We keep that (negotiations) discreet. At due time we will come out with that. We want to keep our best players, of course. But the more I say that, the more he is in a stronger position!" Wenger was quoted as saying.