Mia Khalifa is ending this year in style! The former adult actress is raising the temperature as she holidays in Mexico. Khalifa shared a picture of herself from a beach house in front of an ocean. She could be seen flaunting her derriere in the picture for which she also went braless. Let's see what she had to say.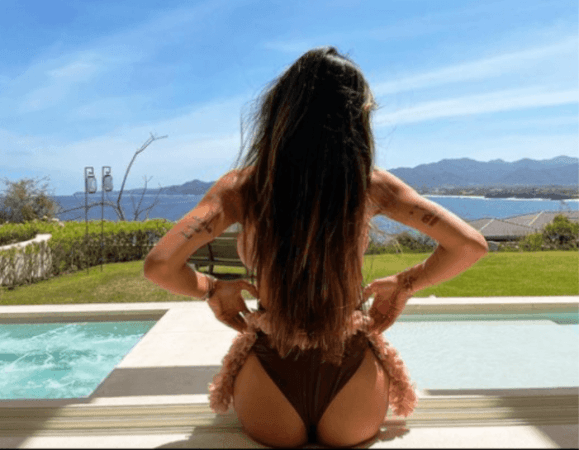 Mia shares raunchy pic
Sharing a picture of herself, Mia wrote, "Renting a beach house for 8 days and not going to the beach once tells you everything you need to know about me." And soon, comments started pouring in. "A whole mood," wrote one user. "But you can still see the beach it counts," wrote another user. "Omg looks like paradise! Oh yah, and the ocean too," said a netizen. "Whу dо mеn lіkе funnу gіrls?," asked another.

Mia turning into a TikTok sensation
In the last few years, Mia has also become a sensation on TikTok with her videos talking about self love, love, rejection, body issues and more. She also helps out and listens to women who want to share. Talking about the same, in an interview with Yahoo, Mia said that she respects the women who come out to speak to her and share.
Mia said, "The women who tell their stories, who are brave enough to put their face on the internet and share their experiences, that is where my confidence comes from. That's been the biggest key to battling with my own shame — seeing all of these women who have been through things that are a lot worse than I have and come out, like, fighting, with skin under their nails."