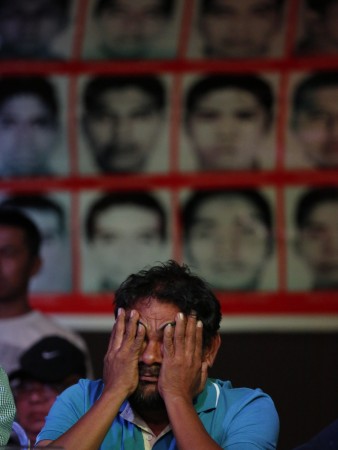 The Mexican government has officially confirmed that the 43 students that went missing in September were slaughtered and incinerated in the southern state of Guerrero.
Jesus Murillo Karam, Mexico's attorney general, who finally agreed that all the students are dead, said that he could prove what happened to each of them, reports BBC. Karam said that he had interviewed 99 suspects, including members of the criminal gang that he alleges had murdered the students.
"The evidence allows us to determine that the students were kidnapped, killed, burned and thrown into the river," Karam said.
However, parents reacted to his statement angrily, insisting that they would keep believing that their children are alive, until they get proof that the students were in fact "killed by the gang and their bodies burnt at a rubbish dump" like the attorney general suggests.
Karam, denying army's hand in the purported massacre, cited confessions from the local gang and police personnel as proof.
The fact of the matter is that among the 43 missing students, only one boy's remains were identified. A family member of Alexander Mora, had in December, confirmed that his remains have been identified by a team of forensic experts.
The students' disappearance has triggered widespread protests across Mexico against corruption and violence. "If [the government] thinks that, because one of our boys' DNA was identified, we will sit and cry, we want to tell them that they're wrong," Felipe de la Cruz, father of a missing student, told the crowd during a demonstration on Saturday in Mexico City, reports BBC.