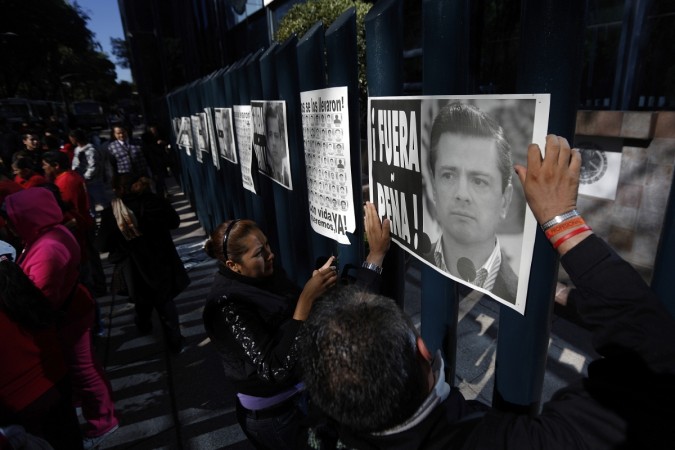 Decapitated bodies of 11 people were found in southwest Mexico on Thursday, on the same day that President Enrique Pena Nieto announced a crackdown on crime and corruption.
The mutilated bodies were found in the same state of Guerrero, where 43 students had gone missing and feared massacred by a local drug trafficking gang two months ago.
The police are now investigating any possible connection between the two incidents, as the bodies were discovered about an hour's drive from the teacher training college in Iguala that the 43 students studied in.
"After Iguala, Mexico must change," Nieto said on Thursday to lawmakers, proposing anti-crime reforms, including state control over the police.
Nieto also proposed a 911-like national emergency number.
The mysterious disappearance of the large group of students in September had led to outrage, also highlighting the alleged nexus between the police and the dangerous drug gangs.
The discovery of mass graves with charred human remains last month had stirred further unrest.
"The tragedy in Iguala involved the combination of unacceptable conditions of institutional weakness," Nieto was quoted as saying by The Guardian. 79 arrests had been made in connection with the crime, he said.
100,000 people have reportedly died in violence in the country since 2007.
Nieto, who took to office two years ago, has faced pressure and criticism over violent crimes, despite promising to restore order.