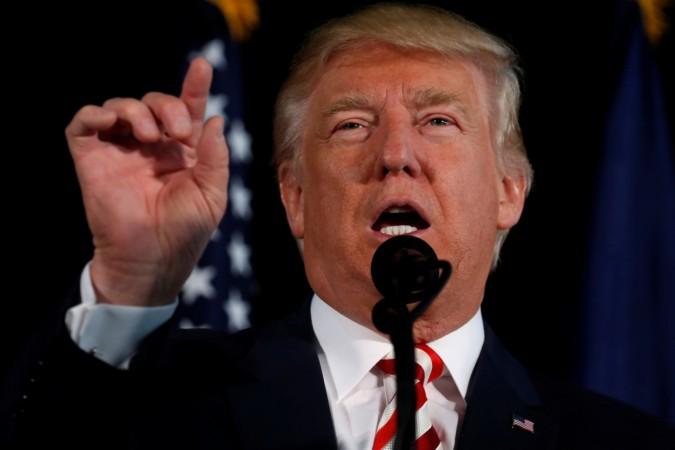 A Mexican cement company, Grupo Cementos de Chihuahua (GCC), has offered to build United States President-elect Donald Trump's controversial border wall along the US-Mexico border.
Trump, during his presidential campaign, had proposed to build "big, beautiful, powerful" wall along the 3,200 km long frontier of the southern United States border to keep illegal migrants at bay. Trump had also referred to Mexican immigrants as rapists and drug traffickers.
"When Mexico sends its people, they're not sending the best. They're sending people that have lots of problems, and they're bringing those problems with them," Trump had said during his campaign speech.
"We can't be choosy. We're an important producer in that area and we have to respect our clients on both sides of the border," Enrique Escalante, Chief Executive Officer of Grupo Cementos de Chihuahua (GCC) in an interview said.
GCC is one of the biggest construction material firms in Mexico and is based in ihuahua, a large northern state bordering Texas and New Mexico. Reports state that the firm has three of its plants in the United States and generates almost 70 percent of its sales from the nation.
Trump's proposal to build a wall along the border of Mexico has not gone down well with Mexicans as they protested Trump's candidacy for the US presidency. However, the Mexican cement firm does not feel the same.
"For the business we're in, Trump is a candidate that does favor the industry quite a bit," Escalante said. He said that Trump's plans to invest in infrastructure and energy in the United States was a good news for their company.
Certain parts of the US-Mexico border are already segregated with high fences and a major part of the boundary runs along the river Rio Grande.
The Republican businessman, earlier this year, had also said that Mexico will pay for the border wall, however, after a brief meeting with the Mexican President Enrique Peña Nieto, the Mexican leader had declared that the nation would not pay for any such wall.
After winning the presidency, Trump however conceded there will be fencing between certain portions of the wall.