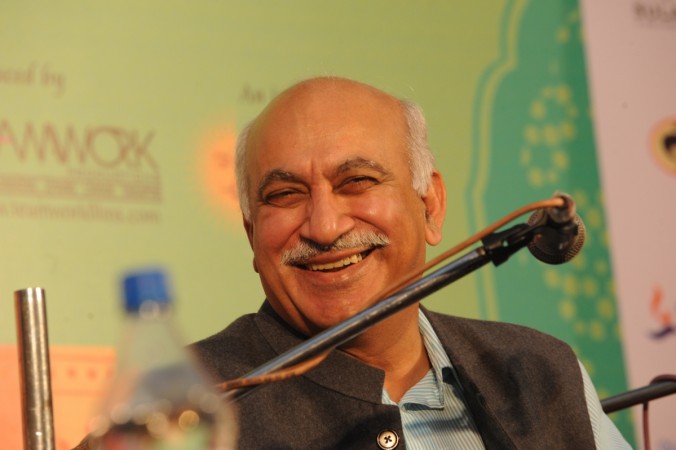 Union Minister of State (MoS) for External Affairs MJ Akbar resigned on Wednesday over sexual assault allegations following the #MeToo storm in India.
In his statement, he said that he has stepped down to fight the case in a personal capacity.
Akbar will appear in court on Thursday, October 18. It was reported that he had hired 97 lawyers from the law firm Karanjawala &Co. However, only six lawyers were named in the Vakalatnama.
The journalist-turned-politician was accused of sexual harassment by at least 10 female journalists in the past two weeks. He was on an official visit to Nigeria at that time.
After returning to India on Sunday, Akbar had issued a statement saying that allegations were false. He even went on to file a defamation suit against journalist Priya Ramani, who was the first person to come out regarding the sexual harassment allegations.
In October, Ramani said that she had referred to a person who sexually harassed her in an interview with HuffPost. She claimed that it was MJ Akbar.
Force magazine editor, Ghazala Wahab had done a detailed piece in The Wire explaining how MJ Akbar, who was the then-editor of Asian Age sexually assaulted and harassed her. She was an intern at the publication at the time of the alleged incident.
After this, at least nine more female journalists coming forward with their horrifying experiences with MJ Akbar.
Akbar has previously worked at the Asian Age, Times of India and India Today, to name a few. He also launched a publication, The Sunday Guardian in 2010.