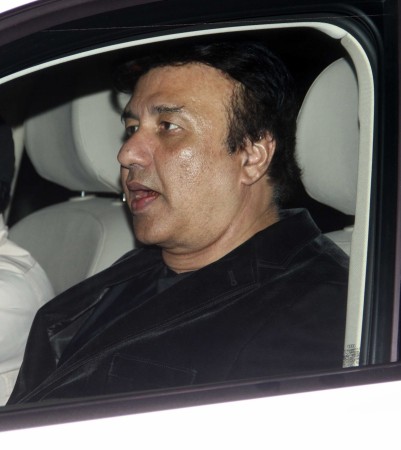 Anu Malik has found himself in yet another trouble. After singer Sona Mohapatra and Shweta Pandit, two other singers have alleged that Malik had tried to sexually harass them.
In an interview with Mid-Day, one of the singers alleged that the incident happened way back in the 90s when she had gone to meet Malik for a song recording. She added that Malik had rubbed himself against the singer, which left her uncomfortable and she immediately left the room.
However, the duo again had to come together for a fundraiser event for which Malik invited her to his home. When the singer went to his home, she said she was caught off-guard as Malik's family was not around. She revealed that after making her comfortably sit on the sofa, Anu Malik suddenly lifted her skirt and dropped his pants and pushed himself onto her. As luck was in her favour, she said the doorbell rang and she ran outside immediately.
Malik allegedly threatened her to not reveal about the incident to anyone and also forced to drop her home in his car. While driving, she calimed that Anu Malik again took her to an isolated area, unzipped his pants. Upon refusal, the singer has alleged that he pulled her by her hair and stuffed her face into his private parts.
However, a security guard tapped on the car window, which she said gave her an opportunity to escape.
Another survivor who happens to be a budding singer has alleged that she met Malik at his sound-proof studio. Malik apparently asked her to come dressed in a chiffon saree for their next meeting. She added that he enquired about her boyfriend and later, he forced himself onto her. When the singer pushed him away and retaliated, Malik said, "I am happy with my wife, I am a sensitive man."
The singer has said that because of Anu Malik predatory nature, she didn't participate in the tenth season of Indian Idol, co-judged by the composer.
Earlier, Shweta Pandit and Sona Mohapatra had also alleged that Anu Malik had tried to molest and sexually harass them.
Meanwhile, Malik's lawyer Zulfiquar Memon had told IANS, "The allegations made against my client are emphatically denied as completely false and baseless. My client respects the #MeToo movement but to use this movement to start a character assassination mission is obnoxious."