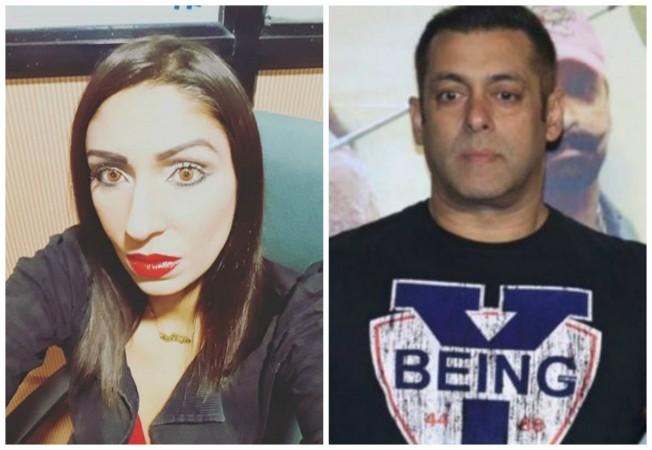 In a shocking series of accusations, ex-Bigg Boss contestant Pooja Mishra has accused Salman Khan and his two brothers of raping her. She also targeted veteran actor-politician Shatrughan Sinha of using black magic to "manipulate" her.
In a series of videos posted on Instagram, Pooja alleged that Salman, Arbaaz and Sohail raped her in an unconscious state on multiple occasions.
She even said that the superstar and Shatrughan Sinha hacked her phone and laptop to steal her creative ideas. She further claimed that they used black magic on her by which she is being haunted by ghosts for many years.
She alleged that all her creative ideas have been stolen by Salman and Shatrughan to lift up Sonakshi Sinha and Malaika Arora's career. Pooja alleged that Salman along with his brothers raped her in her hotel room in Delhi during Sultan shooting.
She even lashed out at Salim Khan saying that he did not stop him despite knowing all the alleged wrongs he did to her.
In the videos, a highly angry Pooja accused the popular figures of ruining her life and for making her suicidal.
Pooja demanded compensation and public apology from Salman and Shatrughan and promised to fight it up until they oblige. The videos have already started to make a lot of noise on social media.
While the allegations are extremely serious in nature, there has not been any response from either Salman or Shatrughan's side. While many are shocked to hear Pooja's allegations, many others on social media felt it to be just a publicity stunt in the wake of #MeToo movement.
You can watch all the videos on Pooja Mishra's Instagram account.
Meanwhile, the ongoing #MeToo movement in India has brought out many big names from the industry, accusing them of sexual harassment and rape. Some of the prominent celebs who have been accused of sexual harassment are Alok Nath, Subhash Ghai, Nana Patekar and Vikas Bahl among others.