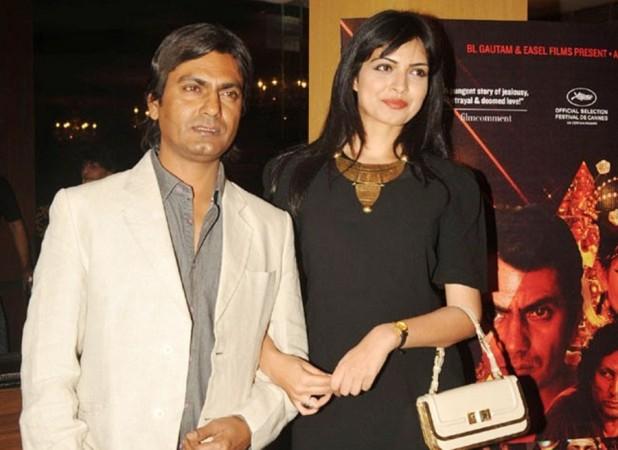 In the wake of MeToo movement, actress and former Miss India Niharika Singh has come up with some serious allegations against Nawazuddin Siddiqui.
Niharika, an ex-girlfriend of Nawazuddin, shared her side of the story, describing the actor as "aspirational, sexually repressed Indian man".
In her MeToo story, Niharika shared how she came into a relationship with Nawazuddin, and how knew about his many alleged lies. She also narrated how the actor allegedly tried to forcefully engage into sexual intimacy with her even after they got separated.
Niharika was in the news last year after Nawazuddin in his memoir had revealed explicit details of their alleged sexual encounters. Niharika had then stated that she was in a relationship with him for just a few months, and Nawazuddin lied in the book.
The controversy had ended after the actor had decided to withdraw the book. However, Niharika has now come up with her version of her relationship with Nawazuddin, which certainly does not put the actor in a good light. She also spoke about other alleged unfavourable encounters with other people from the industry including Bhushan Kumar.
"In 2009, I signed a small film titled Miss Lovely with an all new cast and crew. I was required on the set for not more than 15 days. An actor named Nawazuddin Siddiqui who liked to call himself 'Nowaz' was signed for one of the lead roles. I had never heard of him so I wasn't sure whether he could act at all. During one of my interactions on the sets with Nowaz, he gave me a CD that had a short film on it called Bypass which also starred actor Irrfan Khan, his senior from National School of Drama who was helping him get acting jobs. I was amazed by his performance and screen presence. The Nowaz on the set was nothing like the Nowaz on screen. Since I'd barely noticed him on the set before, I was intrigued. The next time I met him, he sensed my curiosity and invited me to his house for lunch. His frugal apartment and grandiose generosity warmed my heart. We talked about his life and I found him real, after all the superficial 'filmy' interactions I'd had in the past years.
One morning, when I was home and he had been shooting all night, Nowaz sent me a text saying he was near my building. I invited him over and asked him to come and have breakfast with me. When I opened the door, he grabbed me. I tried to push him away but he wouldn't let go. After a little coercion, I finally gave in. I wasn't sure what to make of this relationship. He told me it was his dream to have a Miss India or an actress wife, just like Paresh Rawal and Manoj Bajpayee. I found his little confession funny but endearing. I was drawn to the stories from his life. I introduced him to my sister and my friends but he was very insecure around them and preferred to spend time with me alone. He often complained about how he was judged on his looks, skin color and that he wasn't fluent in English. I tried to help him deal with his insecurities, but he was stuck in a state of victimization.
In the next couple of months, I began to discover one lie after another. Nowaz had engaged multiple women, giving each one a different story; one of them even called me from his phone and started yelling at me. I also found out about a woman he'd married in Haldwani, whose family had sued him for making dowry demands. I told him to clean up his mess, be honest with himself and everyone around him; also that I did not want to see him again," she stated in her statement that is available on Twitter now.
You can read her full statement in the Twitter thread below:
2005 Miss India Niharika Singh's experiences in Bollywood but especially with Nawazuddin Siddiqui and Mayank Singh Singvi

Niharika and other women accused Siddiqui of making up lies in his autobiography, due to which he withdrew the book.

This is her side of the story. pic.twitter.com/XBVGgE3r0c

— Sandhya Menon (@TheRestlessQuil) November 9, 2018