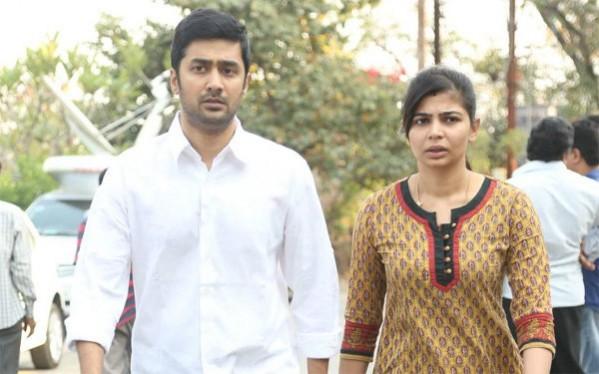 Chinmayi Sripaada's husband Rahul Ravindran has gone on to extend his support to a Chennai-based teacher named Sunayana, who was sexually harassed by one of the founders of a playschool in the city in 2010.
Since last one week, the #MeToo movement has been growing bigger and stronger in India with many women from different walks are joining it and sharing their horrifying stories. The latest woman to join this movement is Sunayana, who quit her noble profession of teaching after she faced a sexual misconduct from the person who hired her.
In an interview to The News Minute, Sunayana opened up on the horrifying treatment she had undergone eight years ago. The founder of the playschool had taken her to a hotel to discuss a matter related to the school. After the discussion, he was dropping her home and midway, he tried to sexually harass her. "He stretched his hand out and started rubbing my thigh up to my groin. I was shell-shocked," Sunayana told TNM.
Sunayana added, "I was in a state of denial, thinking this did not happen to me. The man later handed me a big brown cover and asked me to open it. My hands were trembling. When I opened it, stacks of cash popped out. He told, 'that's for you'. Since the car was on a flyover, I could not jump out of the car; but I forced him to stop the car. I scrambled out, banged the door shut behind me and ran towards my house."
After reading her story, Rahul Ravindran took to his Twitter page to take her voice to more number of people. In a series of tweets, he claimed that Sunayana is one of his close friends and he is well aware of her sexual harassment and the person responsible for it. But he said that there was no practical option to fo a legal fight, as there was no evidence for it.
Here is the series of comments posted by Chinmayi Sripaada's husband.
I know the victim personally. All her students absolutely adored her. But she never took up another teaching job. Chennai lost out on a good teacher. I was part of the discussion as to whether we should go to the police. But we knew the couple was very powerful and well Connected. And we knew we had no evidence. We felt there was no other practical option but not to go to the cops and make her relive the experience. She was already on edge emotionally. And we were worried. I don't know if it was the right decision. I wonder if all of us let her down. And today, she says she doesn't have the energy needed to fight a legal battle. Or to answer questions from doubters. Why she chose to remain anonymous. And that's why I can't name the school. But I wish I could. It's always bothered me that such a man is allowed... ...to run a school. My friend was a highly trained Montessori teacher. There's nothing she loved more than teaching kids. But she quit. I don't know what is right or wrong. But this has given victims a voice and courage. All you women who enabled this are champions.... I know the odds, insults and insinuations you were up against.

A lot of you doubters and trolls... if you kept an open mind, stopped reacting or judging, and showed just a little bit of empathy... you'll see a lot of women related to you or close to you open up to you. And then you will by yourself realise the answers to questions like...

"Why not then.. why now" "how do we believe you" "why didn't you go to the police" "why did you act normal in front of that person" etc. You will realise the answers to all these questions is the same. The answer is us. Not the victims. It's more rampant than you think...

Make sure you're someone who they feel comfortable talking to. Else you're part of the reason why such perpetrators keep getting away with it.