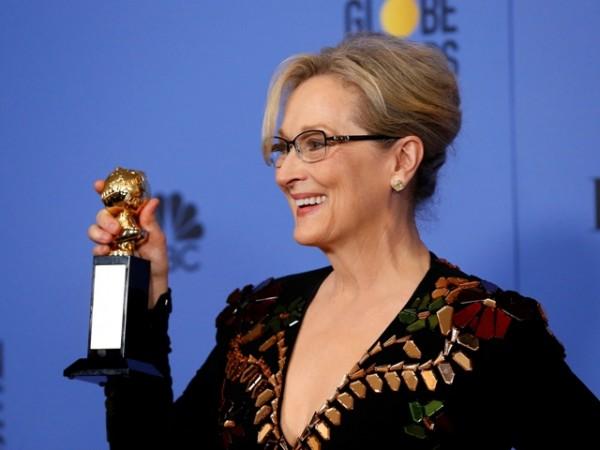 Twitter surprises the world every day. The Twitterrati have a happy knkack of turning the most mundane of pictures into a viral meme. The recent target of the hilarious meme world is the Devil Wears Prada actress Meryl Streep.
The Iron Lady became the talk of twitter town when a picture of her shouting out to a performance during the 2015 Screen Actor's Guild Awards made its way to the social media platform and has now become a new canvas for the meme world with the hashtag #MerylStreep and #MerylStreepSinging going viral.
Also Read: The Post: Here are 5 things to know about Steven Spielberg, Meryl Streep and Tom Hanks' next political drama movie
Streep's mid-shout photo has been memed into the actress singing along to any and every singer including JLo, Britney Spears, Drake and more. Many crazy twitterratis have even linked her mid-shout to TV shows and moments in life.
Here's a look at the best of the Meryl Streep meme that is driving Twitter crazy: