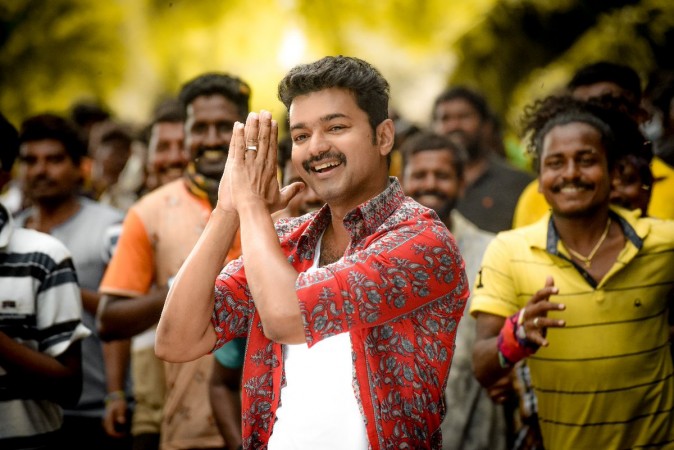 The issues between the BJP and Mersal are far from over and a fan of Vijay has been arrested for his comments on Prime Minister Narendra Modi.
The Times of India has reported that the Srivilliputhur police have arrested a youth, who made derogatory remarks against the prime minister on social media using the screen name of 'Sachin Thiru.'
The Madurai District secretary of BJP K Marimuthu had lodged the complaint against the post with the Srivilliputhur police. The comments were made between October 23 and 29 by a youth named S Thirumurugan, who is said to be unemployed after completing his technical education.
He has reportedly been booked under CrPC section 505 for public mischief and IPC section 67 IT ACT, 2008 for publishing or transmitting obscene material in electronic form.
The issue between the BJP and Vijay fans broke after the saffron party slammed the actor's recently-released Mersal for its critical comments on the party over demonetisation, Goods and Service Tax (GST), etc.
The Tamil Nadu BJP leaders demanded the removal of the dialogues. According to the party, the one-liners were factually incorrect and give a wrong impression about the government's ambitious moves.
A PIL was also filed by an advocate against the movie stating that the movie spreads wrong information, but the Madras High Court dismissed the plea to revoke censor certificate stating that any voice of opposition cannot be silenced in a mature democracy and it is the viewers who will judge the content.
Mersal, which was released on October 18, has struck gold at the box office. The Atlee Kumar-directorial has minted over Rs 200 crore at the worldwide box office.