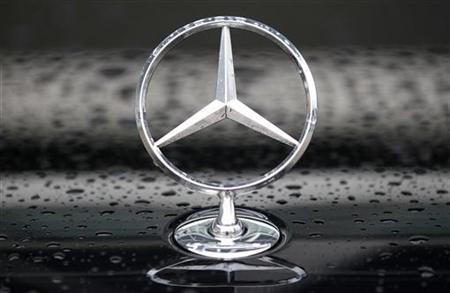 German luxury car maker Mercedes-Benz on Tuesday brought its E- Class sedan to India with a price tag starting from ₹41.51 lakh onwards.
The vehicle which made its debut in the global market nearly six months ago was launched in the sub-continent as part of the company's plan to make India a key market for Mercedes' line-up of cars. The newly launched E-Class will be available in both petrol and diesel versions in the country. The petrol-based 200 CGI model is priced at ₹41.5 lakh, while the diesel-based E 250 CDI Avantgarde is available for ₹44.48 lakh.
Talking about the company's plan to expand in India's auto segment and to make the country as one of its top markets, Mercedes-Benz India managing director and CEO Eberhard Kern said, "Today the Indian market is not in the top 10 global markets in terms of volumes for Mercedes, but we believe in the potential of the market. Our expectation is that it will be in the top 10 by 2020," adding that "The base on which we are working is that by 2020 the overall car market in India will be 7 million units, up from 2.6 million last year."
Mercedes has sold over 11 million units of five generations of the E-Class globally, and about 23,000 units of this was sold in India since 1995.
"The new E-Class is yet another example of our efforts to bring the latest global product in India at the shortest possible time. It was showcased globally in January at Detroit auto show and commercially launched in Europe in March and in June it is in India," Kern said.