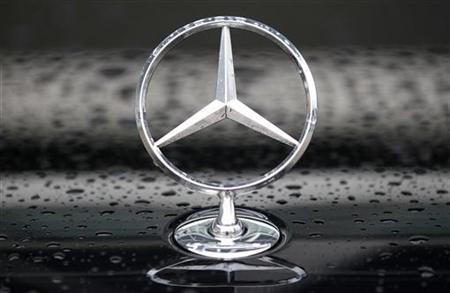 Luxury car maker Mercedes-Benz will roll out three new models in India in the next months of time.
The company which has aggressive plans for the Indian market also hopes to make double digit growth in the country in the current financial year. It also has plans to increase the number of dealers across the country.
"We are currently functioning in India within fewer segments with the C, E and S Class and the petrol variant of the B Class. But wherever we are present we have a leadership role," said Eberhard H. Kern, Managing Director and CEO of Mercedes-Benz India as quoted by The Hindu.
The company will roll out its all-new luxury sports utility vehicle, GL, on 16 May in New Delhi and the launch will be followed by the unveiling of the B Class diesel variant and the much popular A Class in both diesel and petrol variants. The petrol varient of B class was launched in October last year.
"Having closed 2012 with overall sales volumes of about 7,000 cars, and registering a growth of about 5.3 per cent during the first quarter ended March 31, 2013 with 2,009 cars, we expect to register double-digit growth during the current year with the expanded portfolio," Kern said.
Kern also added that the company is planning to introduce 13 models globally by 2020, out of which nearly 10 will be new models.