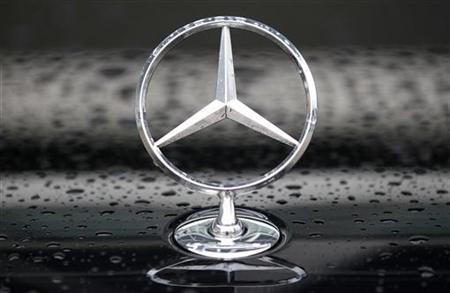 Luxury car maker Mercedes-Benz India on Wednesday announced a price hike of 1-3 percent for all models from Jan 14 onwards.
"We will increase prices of our vehicles to the tune of 1-3 per cent effective January 14," Mercedes-Benz India MD and CEO Eberhard Kern said in a statement as quoted by the Press trust of India.
The hike is due to the increase in production costs and the currency fluctuation. The company said the B-class car prices will go up 1 percent, while the C-class and E-class sedans will see a hike of 1.5 percent. The company's S-class will get a price hike of 3 percent. The company also added that it has sold 7,138 units of cars to dealers across the country.
"Our sales performance has been overall in line with expectations. At the same time, we have managed to retain our profitability and premium in the last calender year and 2013 would be an exciting year for us," Mr Kern said.
Mercedes-Benz is not the only auto major which is due for a hike in January. Earlier in December, India's largest car maker Maruti Suzuki announced a price hike for all car models by up to ₹5,250 in a bid to counter the impact of currency fluctuation and higher input costs.
"The average hike in the price across models is around 1 per cent and the range will be between ₹2,500 and ₹5,250," a company spokesperson said earlier.
Reportedly, other manufacturers are also gearing for a similar move. It was earlier said that the automobile companies like General Motors (GM) India, Toyota Kirloskar Motor, Volkswagen India, Audi India and BMW India are revising their car prices due to the increasing pressure on margins.
"We will increase product prices in January across all carlines ranging from one to three per cent depending upon models owing to currency fluctuation and hike in input costs," P. Balendran, Vice President, GM India had said.