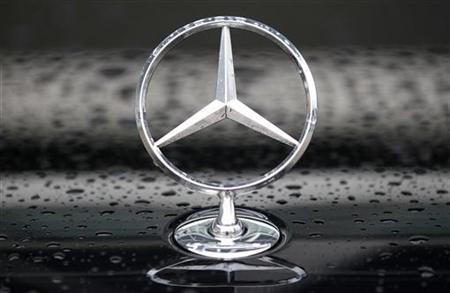 Luxury car maker Mercedes-Benz has rolled out its all new premium hatchback A-Class in India, marking its foray into a new segment of the domestic market.
The car will be available in both petrol and diesel variants in the country. Initially, it will be brought as completely built units (CBU) and the local assembly of the vehicle will begin later this year. Under the hood, the diesel variant of the car is powered by a 2.2 litre 4-cylinder which is expected to churn out 108-109 bhp. The petrol version, on the other hand, packs a 1.6-litre petrol engine which is expected to produce 120 bhp.
"With the new A-Class, Mercedes-Benz now pioneers the compact luxury segment in India which reflects the changing customer trend of compact being equated to cool and trendy. The A-Class is also the safest cars with 11 drive assistance systems, and is India's most fuel efficient luxury car with 1,000 km run in a full tank of diesel," said Eberhard Kern, managing director and CEO, Mercedes-Benz India.
The car packs stylish design at the front and comes with a radiator grille with 302 diamond resembling pins. Mercedes-Benz dealers have reportedly received 90,000 bookings worldwide, a few months after the car's debut. The company hopes to gain the same kind of response in the sub-continent market as well.
The diesel variant of the A-Class, the A 180 CDI Style, is available at ₹21, 93,500 and the petrol variant is priced at ₹22, 73,500.